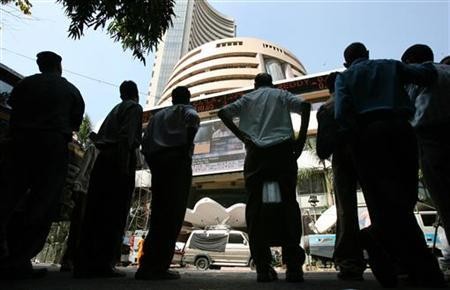 The latest Morgan Stanley Capital International (MSCI) Emerging Market Index review has caused a a new concern for the Indian stock markets, already reeling from poor corporate earnings and worries over slow pace of reforms as well as forecast of a deficient monsoon rainfall, which have hit the markets in the past two months.
The benchmark BSE Sensex on Tuesday fell 41.84 points or 0.16 per cent to close at 26,481.25 points on Tuesday, posting its lowest level since October 2014.
MSCI, a US-based provider of stock market indexes, is expected to go ahead with its plans of including China A shares in its Emerging Markets Index, a widely tracked index of developing countries' equity markets.
Analysts expect that such a move will negatively impact emerging markets such as India, as its weight in the index will get reduced.
"MSCI decision might be a tactical change for markets but not for India's domestic economy," G Chokkalingam, founder of Equinomics, a Mumbai-based research and fund advisory firm, told The Economic Times.
Brokerage firm Kotak estimates Indian markets to witness an outflow of $1 billion from exchange traded funds as a result of inclusion of China A shares in MSCI Emerging Markets Index, NDTV Profit reported.
Kotak says that the Indian markets have seen an investment of $28 billion through this emerging market index route.
On the other hand, China A shares' inclusion could result in demand raising for Chinese stocks by $47 billion.
However, the highlight of today's trading session is surge in share prices of metals and mining on the reports of Vedanta merging Cairn India with itself.
While Vedanta rose 3.11 per cent on the Bombay Stock Exchange (BSE) to close at Rs 182.55, the stock price of Cairn was down 4.46 per cent, closing at Rs 172.60.
The merger is expected to enable debt-ridden Vedanta to use cash pile of Cairn India to trim its debt.
Nestle India, the stock of which witnessed a massive fall last week following the controversy over its Maggi noodles, made a surprise rebound by gaining 7.47 per cent to close at Rs 5953.80.