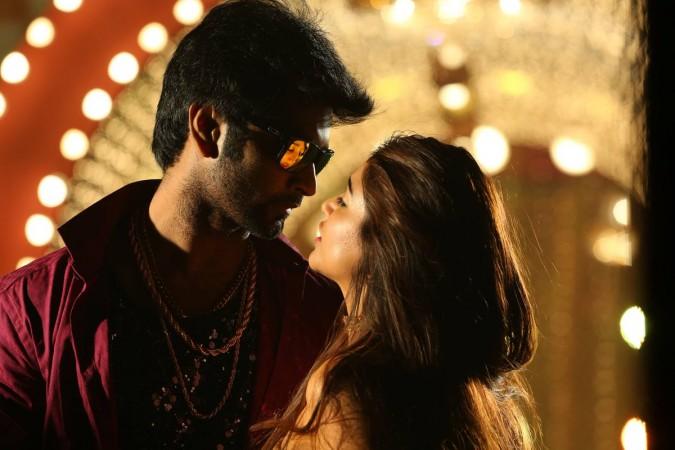 Director Badri Venkatesh is back after a gap of eight years with Semma Botha Aagathey. Venkatesh, who had directed Atharvaa in his 2010 debut movie Baana Kaathadi, has collaborated with the actor against for his latest release. Their second venture together is an action comedy which stars Mishti Chakraborty as the female lead.
Semma Botha Aagathey also stars Anaika Soti, John Vijay, Karunakaran, MS Bhaskar, Manobala. The film has Gopi Amarnath's cinematography and Praveen KL's editing. Yuvan Shankar Raja has composed the music, along with the title track that has struck the chords with viewers.
The trailer of the movie had shown the hero getting into trouble not when drunk, but when hungover. The lead character portrayed by Atharvaa has the quality to bring out humour at unexpected, and often odd moments.
The main character's search for this mystery something lands him in unnecessary situations which is the crux of the story.
The trailer promised the viewers the complete package of entertainment - comedy, action, suspense and romance. With the Baana Kaathadi team reuniting after eight years, viewers have positive expectations of the film.
Will the movie live up to the viewers' expectations and become a good commercial entertainer for all section of audiences? Find it in their words below:
The morning shows in most of the theatres in Tamil Nadu have been cancelled over financial issues between the producer and distributor. We bring you the reviews as and when there are updates on the screening.

Prashanth Rangaswamy: #SemmaBothaAagathey - 65/100 , A fun filled ride for youth. Thanks to the wonderful role by @Atharvaamurali and marana comedy by @actorkaruna ! Second half felt short and pointless at places.
#SemmaBothaAagathey interval - @actorkaruna is ruling the screen with his timing comedy, started very slow and in an awkward way, but has picked up pace and became enjoyable. Looking forward to second d half.
Sidhu: #SemmaBothaAagathey: Half-baked chaos thriller that has it's fun moments placed here and there. Karunakaran's comedy is the saving grace, Atharva needed a better debut as a producer.
#SemmaBothaAagathey Interval: About alright. Almost nothing happens in the first 40 minutes, after that it picks up steam. @actorkaruna keeps it going with some good jokes!
Indian Movie Rating: #SemmaBothaAagathey is a jolly entertainer. Atharvaa Murali's and Karunakaran's combos comedies work out well. Receiving positive responses from the Audience. Congrats to whole team @dirbadri @Atharvaamurali @actorkaruna @thisisysr
#SemmaBothaAagathey
Rajasekar: #SemmaBothaAagathey first half - starts off slowly but things begin to move at a good pace towards the intermission. The pre-interval comedy portion featuring @actorkaruna and @manobalam is a laugh riot. @thisisysr is the hidden hero so far!
Review Ram: #SemmaBothaAagathey (Tamil) - @actorkaruna acts as the saviour. An out-dated script that is treated in an old-fashioned way. @Atharvaamurali @dirbadri @thisisysr @ItsMeAnaika @U1Records
#SemmaBothaAagathey (Tamil) - Interval - A whodunit thriller that progresses with many speed-breakers. Script is extremely usual with weak writing. @actorkaruna's comedy is enjoyable as the situation he's surrounded is good. 'Below Average' so far. @Atharvaamurali @dirbadri
Kaushik LM: #SemmaBothaAagathey 1st half - Decent! Comedy from @actorkaruna & @manobalam works well; good youthful fun. @thisisysr unfailingly delivers with his BGM score again. His title song is used stylishly for an action scene. There is a murder mystery angle in the plot. @Atharvaamurali
Being Kollywood: 1st Half Filled with lots fun & twists ! Common audience thoroughly enjoying ! #SemmaBothaAagathey #SBAfromToday