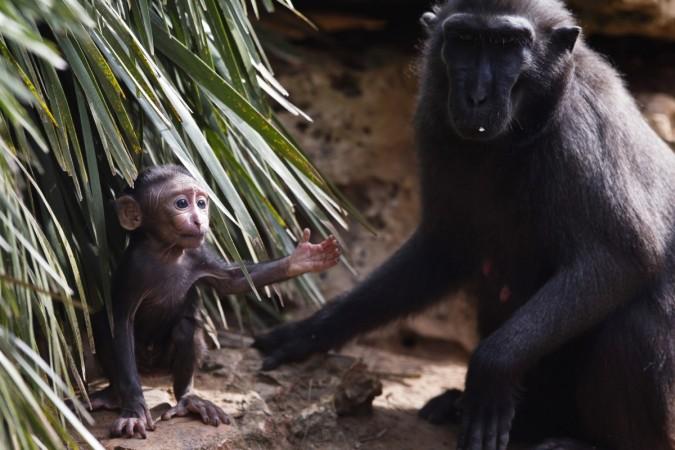 A monkey selfie has landed Wikipedia in a legal battle with British nature photographer David Slater.
Wikipedia has published an image of a Macaque smiling into the camera, which the photographer claims is being used online without his permission.
Slater has asked Wikipedia to remove the photo from its page, as he owns the copyright of the photo.
The picture featuring the Macaque was taken in 2011 in Indonesia. Slater was in the country to take some photos of crested black macaque and during that time one of the macaques stole his camera and clicked the shutter button. The Macaque took hundreds of selfies using Slater's camera.
While some photos were blurred, some photos came out extremely well and that includes a selfie taken by the smiling Macaque.
"They were quite mischievous jumping all over my equipment, and it looked like they were already posing for the camera when one hit the button. The sound got his attention and he kept pressing it. At first it scared the rest of them away but they soon came back – it was amazing to watch," Slater told The Telegraph in 2011.
The image went viral on the internet making Slater famous worldwide. That particular image was used by several websites, newspapers, magazines and television shows.
And now Slater has taken Wikipedia to court, after it uploaded the image on Wikimedia Commons, which has royalty-free images.
The photographer now alleges that the photo on Wikimedia Commons is affecting his income, as users take the photo from that page and use for their own work for free.
"Some of their editors think it should be put back up. I've told them it's not public domain; they've got no right to say that its public domain. A monkey pressed the button, but I did all the setting up," Slater added.
Despite his repeated complaints, Wikipedia has refused to take down the photo. A message on the site reads: "License details:This file is in the public domain, because as the work of a non-human animal, it has no human author in whom copyright is vested."
Katherine Maher, a spokeswoman for Wikimedia, told Huffington Post that the image falls into public domain as the monkey took the picture.
"We take these assessments very seriously, and researched both sides of the argument. We didn't think the monkey owned the copyright -- instead, our assessment was that there's no one who owns the copyright. That means that the image falls into the public domain," Maher told HuffPost via email.
"Under US law, for example, copyright claims cannot vest in to non-human authors (that is, non-human authors can't own copyrights)."