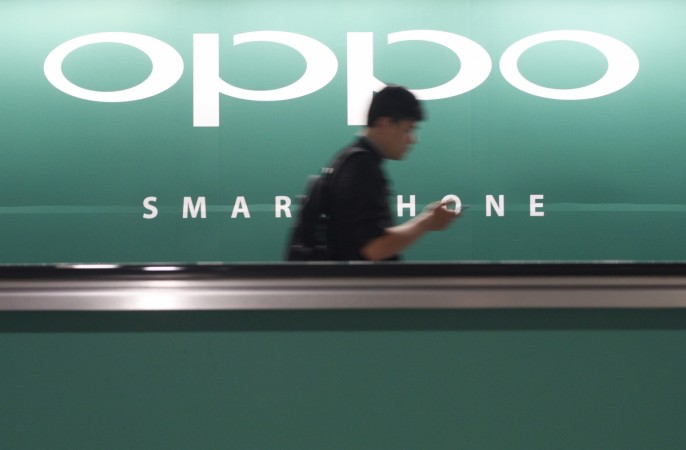 Chinese smartphone maker Oppo's business has skyrocketed as sales in India grew 754 percent in the financial year 2017. The company has surpassed Micromax and Sony.
Oppo Mobiles India saw sales spurt to Rs 7,974.29 crore in the year ended March 2017 from Rs 933.74 crore in the previous year, according to the company's latest regulatory filing, Economic Times reported.
Oppo's performance proves how Chinese companies are dominating India's smartphone market. Oppo owned by BBK Electronics, which also own OnePlus and Vivo, had entered the Indian market four years ago, and now has a substantial market share.
Quoting a senior executive, ET reported that "Oppo's performance in 2016-17 is commendable considering demonetisation in November 2016, which heavily impacted smartphone sales."
Oppos's biggest rival is another Chinese firm, Xiaomi, which has also seen a rapid growth in India. With 24 percent market share in India, Xiaomi has the highest market share along with Samsung.
"Oppo was burning a lot of money in the Indian market last fiscal along with Vivo, be it through advertising blitzkrieg, sponsorship of marquee cricketing tournaments, paying retailers hefty margins, buying out retail shelves to place its handsets and branding. All these led to a massive jump in sales," a senior industry executive told the business daily.
However, many industry experts believe that Oppo's growth has actually slowed down in fiscal 2018 and sales have been hampered due to political tension between India and China. The company has also cut down on its investment in the country.
"Oppo's growth rate has come down across neighbourhood stores and retail chains. Hence, Oppo which has largely been offline trade focused is now trying to be aggressive online and running promotions and discounts on Amazon and Flipkart," the executive said.
According to analytical and research firm Counterpoint Research, combine together, Chinese companies control over 50 percent of smartphone market in India.