How about getting groceries at your doorsteps by a driverless car? Grocery giant Kroger is ready to collaborate with tech ace Nuro to make that happen. The retailer announced the partnership with the tech company for launching the driverless delivery system for customers.
With the help of the new initiative in the grocery market, Kroger will make sure the customers receive their order the same day they place it. Kroger's ClickList ordering feature and Nuro's app will work in connection to make the retailer's "last mile delivery" challenge a success. The project worked upon will be a great bliss for the hugely populated United States. The instant delivery of fresh food will be an added advantage of the already reputed grocery retailer.
"We are incredibly excited about the potential of our partnership with Nuro to bring the future of grocery delivery to customers today," Kroger's chief digital officer Yael Crosset said. "As part of Restock Kroger, we have already started to redefine the grocery customer experience and expand the coverage area for our anything, anytime, and anywhere offering."
The Kroger's officer also showed his gratitude towards the driverless car maker and said it "will create customer value by providing Americans access to fast and convenient delivery at a fair price." Though the exact date of the launch of the service has not yet been confirmed, it is expected that the service will commence in the fall. Nuro co-founder Dave Ferguson called the robotics system a "game-changer" for the market.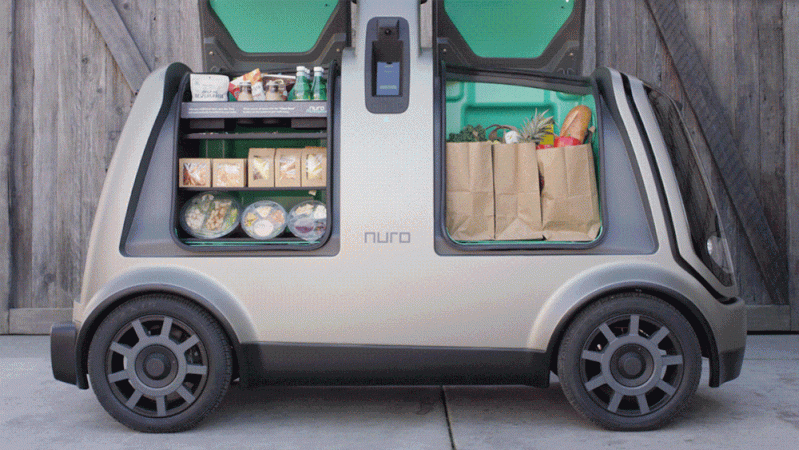 "Unmanned delivery will be a game-changer for local commerce, and together with Kroger, we're thrilled to test this new delivery experience to bring grocery customers new levels of convenience and value," he said. "Our safe, reliable and affordable service, combined with Kroger's ubiquitous brand, is a powerful first step in our mission to accelerate the benefits of robotics for everyday life."
Last month, Kroger announced the digital sales for the past quarter that grew to 66 percent. Nuro, on the other hand, is known for developing autonomous cars especially for the businesses that involve transporting goods. The collaboration between the two companies that are experts in their fields will surely yield best possible results while satisfying the grocery shopping needs of Americans.