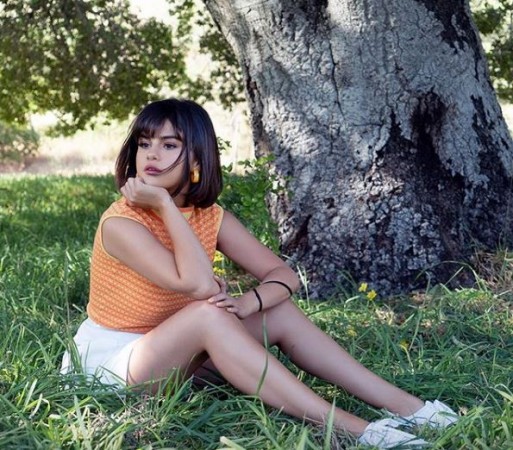 Selena Gomez was recently admitted to a mental health facility following an emotional breakdown and the news shocked her fans. While the reason for her alleged panic attack is still unknown, a video has surfaced online where she hints about her battle with depression.
The Instagram live video was she recorded on 21 September, days before announcing her social media break. In the clip, the Wolves singer gets candid with her fans and explained that she had a "weird couple months" but "everything is good."
"Everything is good. I had obviously a weird couple months, but it's fine. I feel good. I just had to make conscious decisions every day in order to get there, but it's fine," the 26-year-old singer told her fans.
Selena, who is battling with the autoimmune disease Lupus, had to undergo a kidney transplant surgery last year. But despite all the efforts by her medical team, she constantly faces health scares and according to an ET Online source that is the prime reason of the singer's panic attack.
"It's very hard for Selena because she loves to work and stay busy. Unfortunately, the amount of time spent at the hospital, without much improvement created anxiety for Selena, and made her extremely emotional, causing her to have panic attacks," a source told the website.
However, the former Disney star is a "fighter" and wants to address her recurring health issues with a brave heart. The singer has been suffering from low white blood cell count due to which she has been admitted to the hospital twice in last two weeks.
"Selena and her family decided it was best to have her go back to the East Coast mental health facility she went to earlier in the year when she was feeling depressed and anxious," the source added.
Months after her kidney transplant, Gomez got back with ex-boyfriend Justin Beiber but soon their romance fizzled again and within weeks, Beiber announced his love for Hailey Baldwin. The couple got engaged soon after and Jelena fans were left wondering if it will have any adverse impact on Gomez.
She seemed happy and in good spirit while holidaying with her girl pals. But within a couple of months, she announced her exit from social media. "Taking a social media break. Again," Gomez wrote. "As much as I am grateful for the voice that social media gives each of us, I am equally grateful to be able to step back and live my life present to the moment I have been given. Kindness and encouragement only for a bit! Just remember -- negative comments can hurt anybody's feelings. Obvi."