Selena Gomez shared some shocking details about her health with the fans across the globe through a series of social media posts on Thursday, September 14.
The Weeknd's girlfriend added few photos to her Instagram stories. While one of the images featured her on a hospital bed with her best friend and American actress Francia Raisa, the other two pics showed her stomach scar.
The social media post was accompanied with details about the Fetish singer's kidney transplantation due to her battle with Lupus. The former Disney star revealed she had to undergo a surgery to improve her overall health.
Also read: What! Selena Gomez shared Justin Bieber's nude photos on her Instagram account?
Check out the statement of Gomez below: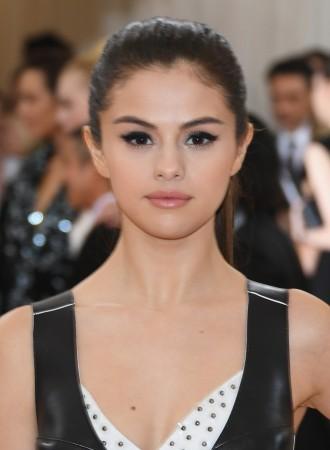 I'm very aware some of my fans had noticed I was laying low for part of the summer and questioning why I wasn't promoting my new music, which I was extremely proud of. So I found out I needed to get a kidney transplant due to my Lupus and was recovering. It was what I needed to do for my overall health. I honestly look forward to sharing with you, soon my journey through these past several months as I have always wanted to do with you. Until then I want to publicly thank my family and incredible team of doctors for everything they have done for me prior to and post-surgery. And finally, there aren't words to describe how I can possibly thank my beautiful friend Francia Raisa. She gave me the ultimate gift and sacrifice by donating her kidney to me. I am incredibly blessed. I love you so much sis.
As of now, the Instagram post has been liked by over two million followers and garnered around 60,000 comments. "You are the strongest girl I have ever know. You are sure my life's role model. Though I won't have the chance to live like you, your spirit is the most important thing that I should learn. Good luck, I'll wait for you to come back," wrote an admirer of the Bad Girl singer.
"You are so strong and brave and beautiful!! This is just a moment of life that will pass and I know you will live for so many years and decades. You are a true essential person and singer in our lives and we all love you and will always pray for you. As a medicine student I know so much this disease and I imagine how hard it is to deal with it and be well treated. Remember, this is not the end but I know is still the beginning of your journey. You are a great example for us in our lives. Your music is an inspiration for us!! Go on in your life, we, your fans, support you unconditionally in everything. God is with you. Be careful and enjoy every moment and detail of life because life is beautiful and you are like a flower in this world. Love you," commented another fan of Gomez.