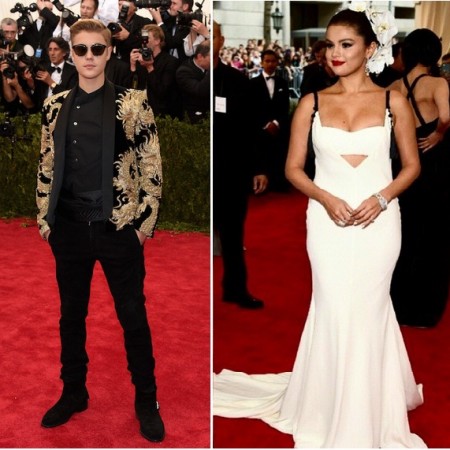 Selena Gomez is losing her sleep over Justin Bieber as she could not attend his performance at Wango Tango, while her arch rivals Kendall Jenner and Hailey Baldwin were cheering for the pop star at the music festival.
The 22-year-old singer recently posted a short video on Instagram, saying she wants to go to sleep but cannot. "Yes folks, midnight is late for me. Bored, desperate for sleep and my voice sounds weird at night #idlikesleepnowtho I'm. annoying," Selena captioned her video.
And though Selena looked gorgeous even while going to bed, most of her fans believe that Kendall and Hailey's presence at the concert is the only thought haunting her at night. She had also admitted to Kris Jenner during Met Gala that her former gal pals, Kendall and Hailey, make her feel like an outsider. Justin, Hailey and Kendall have nicknamed themselves as "The Three Musketeers".
Sources from Hollywood Life have also reported that the "Heart Wants What it Wants" singer believes that Kendall has a habit of speaking about her behind her back. And now that the "Baby" crooner has made it clear that Selena is his perfect "soul mate" and not Kendall, the pop star feels that the reality star will make the most of her absence to make Justin believe otherwise.
Moreover, the Canadian pop star is infamous for his link ups with Kendall and Hailey every now and then. And, although he has recently spoken out a lot about how Selena looked gorgeous at the Met Ball, the Texas beauty believes that his actions speak louder than words and wants to be sure before committing to the 21-year-old pop star again.