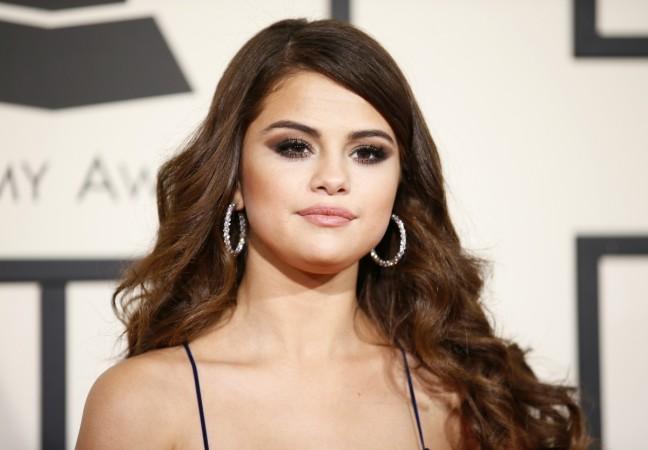 The pop star has set the pulses racing with her new music video, Bad Liar, by flaunting her eye-grabbing figure in sheer lace dress.
The much awaited single, which was dropped on May 18, features The Weeknd's girlfriend lying on bed wearing nothing, but a pink lingerie set. The epic wardrobe selection made by the 24-year-old for her vertical video reportedly defines her simplicity, as it just cost her over $80, according to E!Online.
Bella Hadid leaves nothing to imagination in sheer-black dress at Met Gala afterparty
Unfortunately, Selenators can only stream the music video through the mobile app of a digital music service called Spotify. The online streaming site teased about it through their social media pages and wrote, "Feelings on fire. Listen to @selenagomez's #BadLiar and watch her video only on Today's Top Hits."
The SelGo's army of fans really do not need to be disappointed if they are still not able to access the music video mainly because they can get a glimpse of it through the screenshot shared by some of the social media users on Twitter.
Meanwhile, an industry insider claimed that Justin Bieber's former girlfriend is currently living a dream life with her Canadian boyfriend Abel Makkonen Tesfaye, who is popularly known by his stage name The Weeknd.
"Her health is awesome, her relationship is flourishing, and her career is skyrocketing. Sometimes Selena has to punch herself to make sure she isn't dreaming. She's honestly living her dream life right now, the one that she's always envisioned for herself, and could not be happier," a source told The Hollywood Life.
The insider also stated that the Starboy singer is a very supportive life partner and he always makes the It Ain't Me hit-maker happy. "She and Abel are deliriously happy together — their relationship is so healthy and fulfilling. They're both so supportive and respectful of each other. Selena says it's the first really grownup relationship she's ever had," the source added.