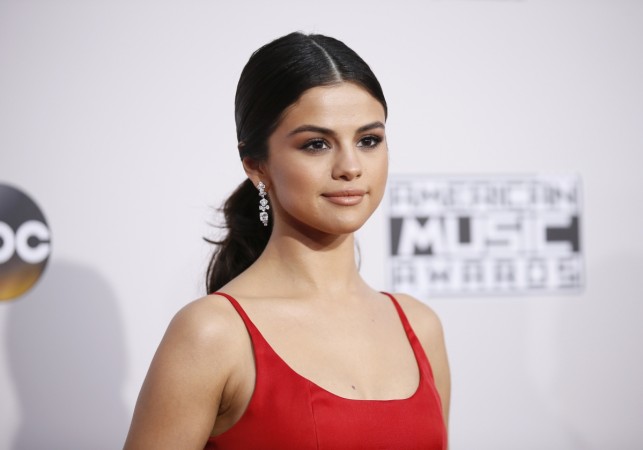 Former Disney star Selena Gomez seems to have all grown up and started taking life more seriously as she flaunted her bold looks during a photoshoot for Vogue America wearing revealing bikini tops and body hugging outfits.
Also Read: Selena Gomez-The Weeknd: Former Disney star plans special gift for beau
The former girlfriend of Canadian Singer, Justin Bieber, was not shy showing off her incredible curves, toned legs and amps while posing for the camera. She even displayed a bit of her boobs through a body hugging crop top and protected her image by holding the open top with her fingers.
Most of the outfits worn by Gomez for the Vogue photoshoot, including Louis Vuitton bodysuit, Balenciaga two-piece ensemble, Dolce & Gabbana short dress, Hilfiger lingerie set and Michael Kors bikini top, have floral prints in it.
Apart from showing off her bold looks, The Heart Wants What It Wants singer was also very careful about choosing her words, while giving the interview to the glossy fashion magazine.
When she was asked about her relationship with Canadian singer Abel Makkonen Tesfaye a.k.a The Weeknd, she revealed that she does not want to comment on it and make the mistake about her relationship that she made in the past.
"Somebody I used to hang out with him and he would always get very frustrated with me. But I have a hard time saying no to children," Gomez said probably referring to her former boyfriend, Justin Bieber, according to Vogue reporter Rob Haskell.
The former Disney star even hinted about her plans to step-back from the limelight as she said, "Look, I love what I do, and I'm aware of how lucky I am, but—how can I say this without sounding weird? I just really can't wait for people to forget about me."
Later on, Gomez shared a few images of her photoshoot for Vogue with her Instagram followers. The snaps are accompanied with the words, "I want to thank Rob Haskell for writing my story. I was a little nervous at how honest I was, but you depicted where I'm at perfectly. I'm so grateful @voguemagazine @mertalas @macpiggott."