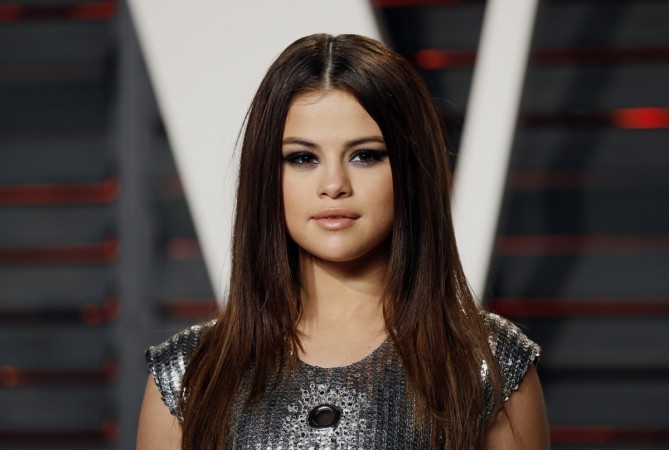 Selena Gomez is back in the limelight following rumours of her love life. Spotted at different occasions since early 2017, the fashion diva is reportedly dating The Weeknd and her numerous dates with the singer are adding fuel to the rumours. While all eyes are set on the couple, there is another aspect of the It Ain't Me singer that is grabbing attention.
Gomez has been sporting some amazing styles and is revamping the way one should dress for parties, dates or just a day at the gym. Her new wardrobe obsession is a variety of uniquely styled crop tops, apart from her dresses and The Weeknd's sweater.
Also Read: Selena Gomez-The Weeknd: Former Disney star plans special gift for beau
A collection of blues, reds and blacks, Gomez is often seen pairing the adorable crop tops with high-waist jeans, gym pants and even matching skirts.
On her recent outing, the Same Old Love singer was clicked wearing a comfortable light blue crop top with high-waist gym pants. The singer walked out after a workout session with an olive green handbag and a pair of snazzy eyewear that you will want to own.
On another occasion, Gomez sported a black crop top with a comfortable pair of green pants. She completed the look by donning a black cropped rugged jacket and sneakers. She strolled down with a white hand bag, hair tied into a bun and red oval shaped glasses.
Crop tops have become Selena's signature style as she has been sporting the trendy piece of clothing for a long time now. Flaunting her fit abs, the singer has been revamping the attire every time she wears them. Gomez even redefined the way skirts are worn. The singer was seen sporting a crop top with a lace skirt that caught everyone's attention.
While we already love the dresses she dons to parties, the singer has also been flaunting some must-have jackets and overcoats. Here are all the Selena Gomez looks from the past that will help you plan outfits for the perfect date, gym, to run errands or even just sit at home.
It looks like comfort is the key factor that influences Selena Gomez's wardrobe decisions.