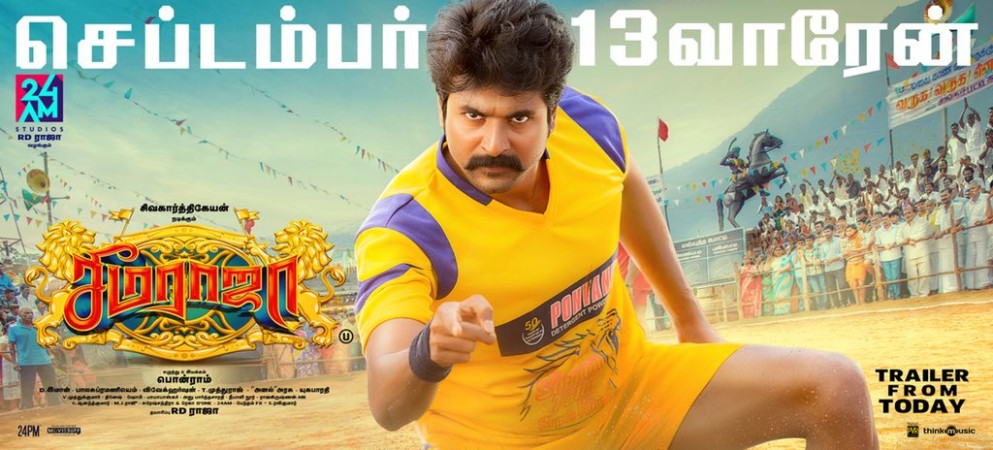 Sivakarthikeyan's Seema Raja has done notable business at the overseas box office in its first weekend, but it has failed to surpass the business of his previous movies like Velaikkaran and Remo.
In the first weekend, Seema Raja has grossed Rs 50.15 lakh from the reported 110 screens at the US box office, but the collection is comparatively less with Sivakarthikeyan's previous movies like Velaikkaran (Rs 1.18 crore from 50 screens) and Remo (Rs 96.81 lakh from 70 screens).
However, Seema Raja has performed better than his earlier movies in the UK box office. His latest flick has raked in Rs 39.69 lakh from 26 screens, while Velaikkaran had earned Rs 31.25 lakh from 26 screens in the first weekend.
In Australia, the Sivakarthikeyan and Samantha's flick had made a collection of Rs 30.2 lakh from 24 screens, whereas Velaikkaran and Remo had performed a lot better by collecting Rs 47.06 lakh from 27 screens and Rs 52.47 lakh from 13 screens, respectively.
In New Zealand, Seema Raja has raked in Rs 3.71 lakh from 6 screens, while Velaikkaran (Rs 4.47 lakh from 3 screens) and Remo (Rs 4.37 lakh from 4 screens) made a better business than the latest flick.
Coming to the Malaysian box office, Seema Raja has earned Rs 70.65 lakh from 22 screens and failed to beat the first-weekend record of Velaikkaran, which collected Rs 76.04 lakh from 17 screens and Remo, which collected Rs 1.12 crore from 36 screens.