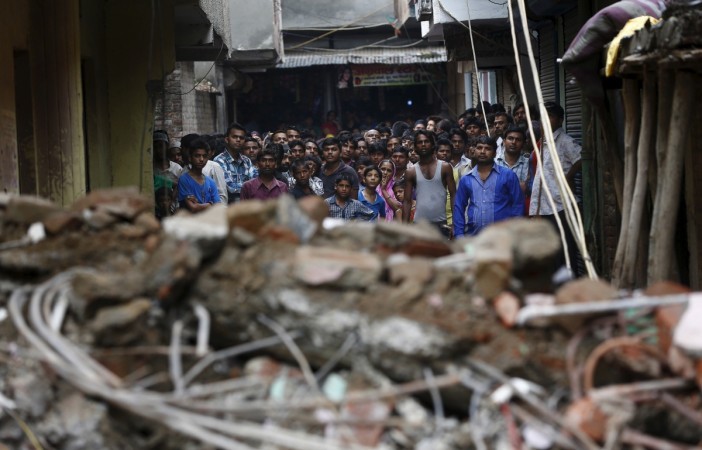 Two people died in a building collapse that happened late on Monday night in Secunderabad. Local police sources told International Business Times India, the building was an old one and had been marked as unsafe for living.
The police said initial reports of the collapse, which took place in the Chilkalguda locality of Secunderabad, came in at around 10:30 p.m. on Monday. They also said they immediately sent their own rescue teams and the fire service personnel to assess the situation and find out if anyone was trapped under the debris of the building. They worked throughout the night to ensure that this was not the case.
Although initial reports claimed that five people had been injured in the incident, the police said there had been no such thing. They said the two people who had been seriously injured in the collapse were immediately rushed to a hospital, where they died of their injuries.
They said the building had been marked as unsafe to live in, with local authorities having warned those residing in or operating out of the building that it was in danger of collapsing any time. Despite that, people lived in the upper floors of the building, while a "chicken centre" -- a place where chicken meat is prepared and sold -- was running from the ground floor.
The deceased were workers at this very chicken centre. The police were working to ascertain their identities, they told IBTimes India.
Monday's late night incident comes just over a week after two people were killed in Film Nagar in Hyderabad when a construction slab of an under-construction building collapsed from several storeys up, bringing down several people with it. All of those killed or injured in that incident had been labourers working at the construction site.