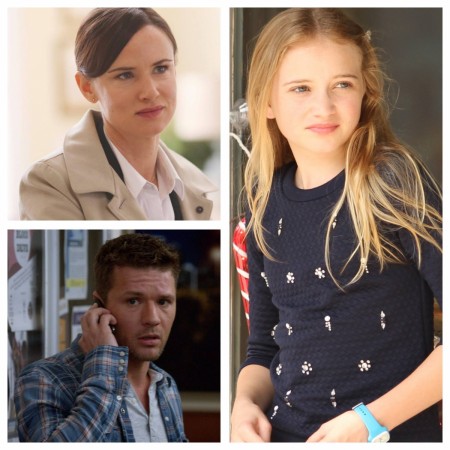 Ever since "Secrets and Lies" Season 1 finale was aired Sunday, May 3, fans have been wondering if their beloved Crawford family members will return for Season 2. Although they have been repeatedly told that every season will feature a separate case and a separate group of characters, fans still hoped for the best.
However, it has been confirmed by creator Barbie Kligman that Ryan Phillippe's character would never return. And to ensure that these doubts aren't raised again, Klingman told Variety with finality: "He's dead".
Ben Crawford may never return to the ABC show, but that does not mean "Secrets and Lies" Season 2 is going to be any less exciting. In the new episodes, it is going to be the murder of Kate Warner (Jordana Brewster) that has the good detective Cornell (Juliette Lewis) searching to for clues.
There are quite a few suspects, including her husband Eric (Michael Ealy), his younger brother Patrick (Charlier Barnett) and his wife Melanie (AnnaLynne McCord). This year, Cornell is going to be even more committed to finding the killer and ensuring that they get the due punishment.
Also Read: Raven follows Jaha to get to City of Light in 'The 100'
Cornell will face a lot more challenges in her last case, especially because she will be dealing with a very wealthy and influential family.
"Everything about this season is different [for Cornell]. How she has to handle [a wealthy family], how she handles her investigation is different. She really has to watch herself. There's more things she's up against in her investigating," Lewis told TV Line.
However, rest assured she will dole out justice, especially since the actual criminal got away with murdering the 5-year-old Tom. "It wouldn't bode well for the show if, every season, our star detective did not get the person who committed the murder," explains Kligman.