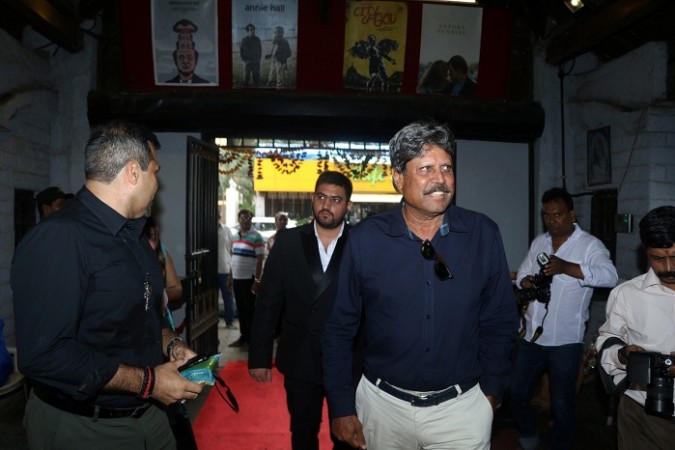 The iconic Eden Gardens in Kolkata is one of the best cricket stadiums in the world, and the venue is set to add Lords-like bell for the first time ahead of the second Test match between India and New Zealand. Reports state that former all-rounder Kapil Dev will ring the bell, which will mark the start of the second Test.
The bell will be rung for all the five days before the start of day's play, but the bell-ringers for the remaining four days have not been confirmed. However, the bell, which is said to be silver coated, is yet to be installed, and will be done before the second Test, starting Friday.
Cricket Association of Bengal joint secretary Avishek Dalmiya confirmed that it was Sourav Ganguly, who wanted Kapil to ring the bell.
"This was (president) Sourav Ganguly's idea and Kapil has agreed to ring the bell on the morning of the Test," Press Trust of India quoted Dalmiya as saying.
The ongoing Test series has already become historic, as India played its 500th Test match at Green Park in Kanpur last week. And this second Test is also going to be another landmark, with it being India's 250th Test at home. The CAB will also have a specially minted gold coin for the toss.
Besides the new bell, which will be placed permanently at the venue, there are some special programmes arranged as well. Both the teams will be felicitated during the Test match with special silver coins.
"The Board president will arrive on October 1 and the next day, on day three of the match we will have the felicitation to mark the 250th landmark Test," Avishek said.
India, with some brilliant performances from Ravindra Jadeja, Ravichandran Ashwin and other players, defeated New Zealand in the historic 500th Test match, and Virat Kohli's men will hope for a similar result in the second Test.