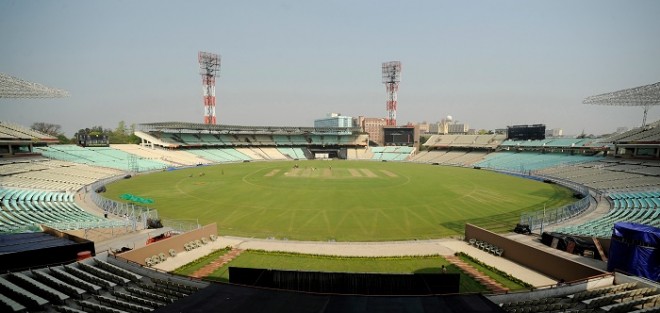 India vs New Zealand Test series, which started on Thursday, seems to be filled with milestones. The ongoing first Test match at Green Park in Kanpur is the country's 500th Test match, and now it has been learned that the second game in Kolkata will be India's 250th Test at home. The Cricket Association of Bengal will be keen to make it a historic occasion at Eden Gardens in Kolkata, which starts on Friday.
The iconic stadium in Kolkata is one of the best stadiums in the country, and is also known for its electric atmosphere. People in the city, like other regions of the country, are crazy about cricket, come out in large numbers to support the home team.
The CAB, besides reducing the season ticket prices, is also issuing few free passes to some schools and cricket coaching centres, which means the CAB wants to ensure large crowd for the special match.
"Also, in order to encourage the young budding talents, it has been decided to allot passes to approximately 200 cricket coaching centres that participated in the junior as well as to another 200 centres that participated in sub-junior cricket tournament," Press Trust of India quoted CAB joint-secretary Avishek Dalmiya as saying.
The 500th Test was a special one for former national captains, who were all facilitated by the BCCI, and it remains to be seen if the CAB will also have some major plans. With Eden Gardens always being one of the major venues of India and CAB being run by Sourav Ganguly, one can expect some special things to make it extra special.
"We just got a confirmation that this will be the 250th Test on Indian soil which makes it historic and special," Dalmiya said.