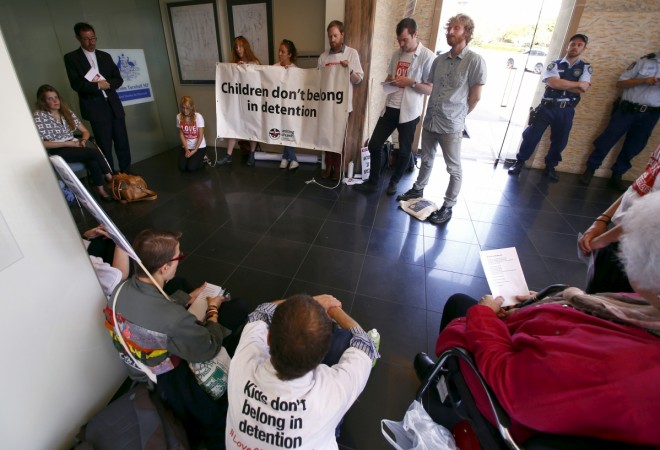 Days after a refugee living in Nauru died of self-immolation, a 21-year-old Somalian woman set herself afire on Monday. The woman identified as Hadon is fighting for her life in a hospital on the island.
The Nauru government issued a statement on Monday saying that the woman had endured critical injuries and was treated by Australian doctors at the Nauru hospital. The woman set herself on fire to protest the Australian government's recent decision that people found travelling illegally to Australia will not be given asylum in the country.
"These actions are purely and simply being taken because they believe that political protests will influence the Australian Government and possibly help them gain entry to Australia," Nauruan government said in a statement, according to ABC News.
"The Government of Nauru calls on all who care about these people to work with us in sending the message to refugees on Nauru that such drastic actions will not work, and to refrain from such protests," the government added. The island government also sought for an emergency evacuation from the Australian government, which said it was aware of the incident.
The government of Nauru said it was "distressed" over the actions of the refugees, 9 News reported.
The woman was allegedly one of three refugees who were sent back to Nauru after they received medical treatment in Australia.
The department of immigration and border protection of Australia was quoted as saying by Daily Mail that it was "supporting the Government of Nauru to identify appropriate medical treatment options."
Last week, an Iranian man, Omid Masoumali, 23, had put himself alight as United Nations representatives were visiting the camp. He died in a Brisbane hospital later.
The Papua New Guinea Supreme Court had recently outlawed a second detention centre operated by Australia, which was housing almost 800 male refugees and asylum seekers on the island.