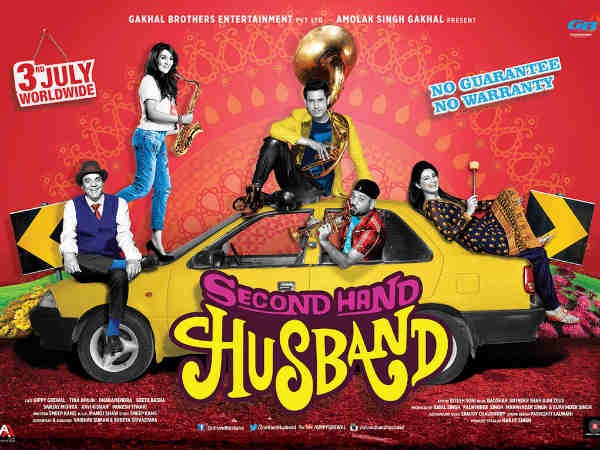 Director Sameep Kang's "Second Hand Husband" (SHH) starring Gippy Grewal, Tina Ahuja, Dharmendra and Geeta Basra opened to negative reviews from critics.
While some critics have said that the film is entertaining in parts, some have slammed it calling it a "joke".
Read the reviews below:
Roktim Rajpal of IBNLive said: "To sum up, 'Second Hand Husband' is not a film but an ideal recipe for a splitting headache. Watch it only if you want to punish yourself for all the sins committed in your last life."
Kiran Dhamija of BollywoodLife.com said: "I wouldn't say it was a great film, but the effort was not wasted altogether. If you like clean, slapstick comedies, like me, you'll probably enjoy it. But if you go in looking for logic and intelligent comedy, you'd be left disappointed."
Suhani Singh of India Today said: "Govinda's daughter Tina Ahuja will hope to be second-time lucky because Second Hand Husband is not the smashing Bollywood debut she would have wanted."
Renuka Vyavahare of The Times Of India said: "If you do not expect comedy to be too clever, you won't mind this old-school chaotic caper."
Shubhra Gupta of The Indian Express said: "Within the first few scenes, it was clear that Tina Ahuja was a no-hoper. And that Grewal should go right back to doing what he does best. The rest are no better. Alok Nath sports an ingratiating grin.
Nishi Tiwari of Rediff.com said: "Second Hand Husband may not exactly knock your socks off like Piku and Tanu Weds Manu Returns did but it's a film devoid of pretences (if you can overlook the film's gender politics and certain continuity fails) that entertains in parts."