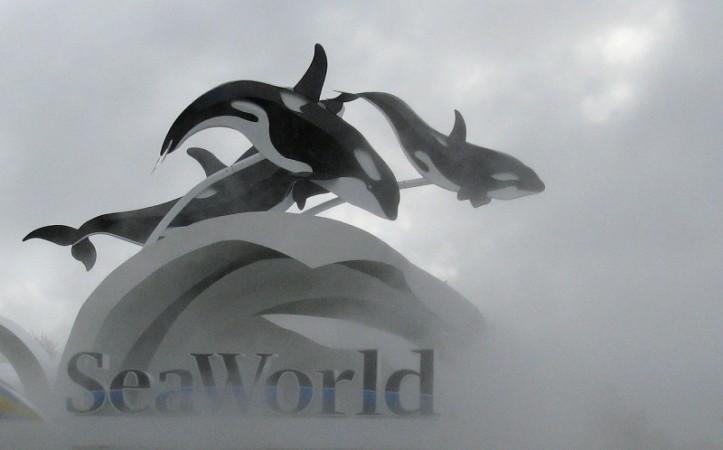 The board of SeaWorld Entertainment Inc., the Florida-based aquatic amusement park, announced Thursday that CEO Jim Atchison will be stepping down from his post on 15 January.
David D'Alessandro, the current chairman of the board will serve as the interim CEO. Following his departure, Atchison will become the vice chairman of the board and will also serve as a consultant on the company's international expansion plans.
The board said in a statement that they have commenced their search for a new candidate and should be able to complete their hunt in another six to nine months.
"On behalf of the entire Board, I'd like to thank Jim for his contributions to the Company and express our ongoing support for our long-term strategy. Jim has helped the Company realize its vision of becoming a leader in the theme park industry, one of the world's foremost zoological organizations and a global leader in animal care," D'Alessandro said in a statement.
Atchison served in the role of CEO since 2009. News of Atchison's stepping down comes as SeaWorld is struggling with falling revenues and rising controversies over its treatment of Killer Whales.
Attendance has dwindled in its San Diego, Orlando and San Antonio locations by 5.6 percent from a year ago, partly after the documentary "Blackfish" suggested that several trainers may have died because of how they mistreated and kept White Orca whales in captivity.
People for the Ethical Treatment of Animals (PETA) has voiced its opinion and conducted rallies opposing Atchison's leadership.
"Jim Atchison's watch has meant lawsuits, tanking stock, canceled performances by musical acts, falling ticket sales, and continued deprivation and isolation for orcas at SeaWorld," Delcianna Winders, Deputy General Counsel for PETA told UT San Diego.
"Public opinion has turned solidly against SeaWorld, and the park can't turn back time. The only way to move is forward by finding someone who can take the park in an innovative new direction, one that PETA hopes will see animals released to coastal sanctuaries and new exhibits," Winders added.
Competition from other theme parks like Orlando's Harry Potter Park has hit SeaWorld's finances. On Wednesday, the company's shares hit a new low sliding below $16 for the first time since April last year.
The board will reportedly take some strategic measures to shore up revenues and the top-level management shakeup is a part of those efforts. The company also announced on Thursday that it will restructure jobs across all its 11 parks.
"This effort will centralize some operations, reduce duplication of functions and increase efficiencies and accelerate execution. The restructuring will result in the loss of some positions, and the Company will offer severance benefits to those impacted," Atchison said in a statement.