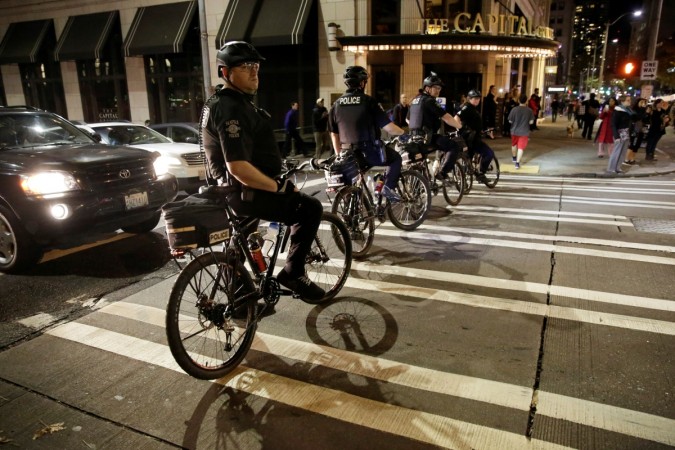 Five people were shot in Seattle, Washington, and one of them was critically injured outside a general store near a location where anti-Trump protests were being held on the night of November 9. The shooter has not been caught by the police yet, they said.
Gunshots were reported before 7 pm (local time) outside a 7-Eleven store between Pike and Pine streets. A group of people was arguing when the gunman began to walk away, but turned around and opened fire at the crowd, an eyewitness said. One of the victims was a bystander, said Seattle police assistant chief Robert Merner. One of the victim was found at an adjacent bus stop.
"Third Avenue will be closed between Pike and Pine for several hours as detectives investigate," the police said.
An adult male, in critical condition, was taken to Harborview Medical Center. The other four victims— one woman and three men — were transported with non-life-threatening injuries, the police said.
The police said that the shooting was not related to the anti-Trump demonstration that took place at Westlake.
The Seattle Police Department said in a statement, "Detectives are on scene and have closed several streets in the area as police collect evidence and search for witnesses. Police are still gathering information about the suspect, who is believed to be an adult male."