Scott Disick is being called a racist after a pic of him with his daughter was posted to social media. It is being reported that some fans are accusing him of allowing his daughter, Penelope to be 'racist.'
It is being reported that Scott Disick had his first date of 2019 and it was with his precious six-year-old daughter Penelope. Scott apparently shared the pic from inside an Aspen Japanese restaurant and Penelope was pulling up her eyelids with her fingers. Some fans called it out as racist for allegedly mocking Asians.
"Kourtney thinks it's absolutely absurd that people are criticizing the photo of Penelope and even suggesting she, or Scott, is racist. When Kourtney saw the cruel comments calling her daughter racist, she was blown away that people are actually attacking a child," a source close to the mother of three tells HollywoodLife.com exclusively.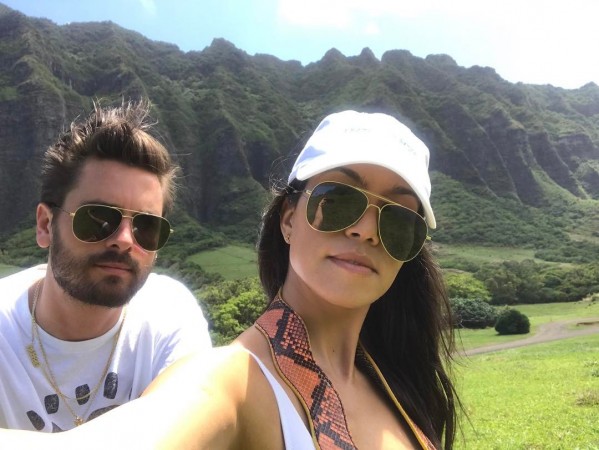 "Kourtney isn't upset with Scott at all because they both know that Penelope doesn't have a racist bone in her body, and that she was just being playful and sometimes acts like a goofball. Kourtney doesn't blame Scott because she knows he never would have viewed the photo that way either. Penelope was simply making a funny face and it had nothing at all to do with poking fun at Asian people or their culture. Particularly being raised in a family of mixed race, Penelope doesn't view other races any different from her own," the source continues.
Well we don't know what to make of the pic. But we hope that Kourtney Kardashian can rest easy once the fans have had some time to calm down.