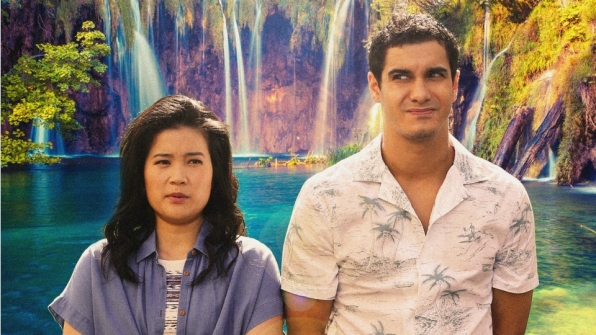 Scorpion season 3 returns with another episode this Monday (October 31), which could be more dramatic than the previous one. After an enquiry from the United States Citizenship and Immigration Services (USCIS) regarding their separate addresses, Walter O'Brien and Happy Quinn will have to stage photos from their past for the upcoming immigration inspection.
Click here to watch the sixth episode titled Bat Poop Crazy online via live streaming.
As a case worker from USCIS is already suspicious about Walter and Happy's marriage, their fate hangs in the balance. Additionally, Walter's fake expressions and emotionless behaviour have led the team to suffer, who will have to pay heavy price for his abrupt decisions.
Since both Walter and Happy are important personalities of Team Scorpion, Agent Cabe Gallo and the rest of the members will have to find a way out to save them from landing in any legal trouble. So, it will be interesting to watch Toby Curtis and Paige Dineen helping their lovers in staging photos from Halloweens past. Will the two manage to impress the immigration officers?
The trailers indicate that the representatives of USCIS will easily identify the fake photos as Walter and Happy fail to express their feelings for each other in the images. The promo also hinted at troubled moments for Sylvester Dodd while the team is in a deep, vast cave system to prevent a bat population from destroying the North American ecosystem.
Meanwhile, check out the official synopsis for episode 7, We're Gonna Need a Bigger Vote, below:
On Election Day, as democracy hangs in the balance, Team Scorpion is called on when someone tries to throw the U.S. presidential election into chaos.