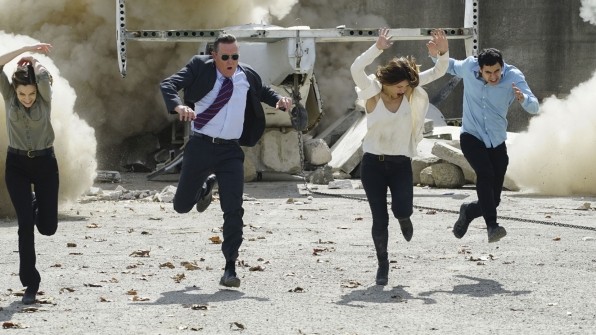 The third season of CBS' action-drama series "Scorpion" is all set to premiere in a couple of months and fans are eagerly looking forward to what the next instalment has in store.
Recent reports have stated that a group of hackers led by a mysterious figure will be making things difficult for Walter (Elyes Gabel) and his team. According to Carter Matt, the hackers will take control of a significant US military armoury and will turn it against Team Scorpion and others.
The website has stated that the hackers will infiltrate US warships and aircrafts and will threaten the US civilians with them. It will be a tough challenge for Walter and his team to put an end to their plans and make sure everybody is safe.
The new mission will also help the team members to keep their personal issues aside and concentrate on the work on hand, as, lately, several members of the team have been entangled in their own problems and the team needs to be clear-minded to execute the plan.
Elsewhere, it seems that Walter will finally decide to make the move and propose to Paige (Katharine McPhee), much to the delight of the fans. However, there is a significant possibility that it won't turn out to be as expected.
Parent Herald has reported that the two will have a "shocking interaction," which might mean that Paige will already be in a relationship with Tim (Scott Porter) and Walter will be too late to reach her. However, fans will have to wait till Season 3 airs to find out what exactly happens.
Contrary to the previous rumours, "Scorpion" Season 3 won't have a major time jump and Season 3 will just resume hours after the final events of the "Scorpion" Season 2 finale, as reported by Game n Guide.
Undoubtedly, Season 3 of the series is going to be action-packed and full of adventures. What new errands await Walter and others in the next instalment, will be seen once the third season is premiered.