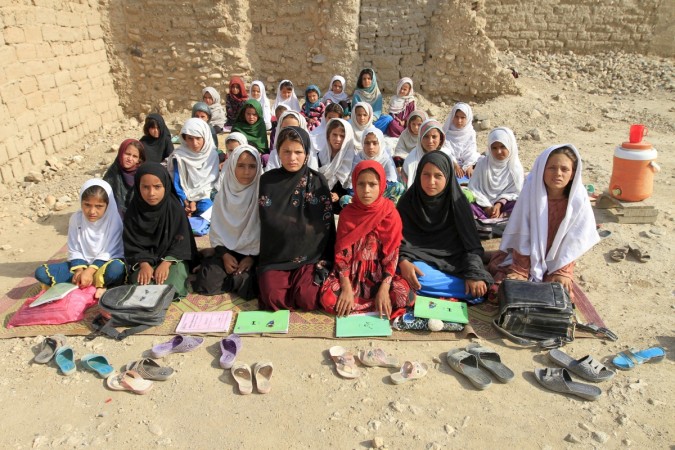 The Afghanistan conflict has taken a toll on the education and health sectors in the country, with schools and health facilities under increasing threat of violence, the United Nations said on Monday.
The U.N. was uoted by Reuters as saying it is getting increasingly difficult under current circumstances for children to get access to education and medical care.
The agency said the prevailing conflict threatens to undermine the services provided to millions of Afghans by international donors who have poured in billions of dollars for the reconstruction of the country.
Health workers and teachers bore the brunt of violence, with many killed or injured in 2015 due to attacks from both government forces and insurgents.
The Taliban insurgents have made a strong comeback in the country after they were ousted by U.S.- backed Afghan forces in 2001.
The U.N. has been quoted by the Voice of America as saying the Afghan conflict has caused nearly 2,000 casualties in the first three months of 2016, an increase of 2 percent compared to the same period in 2015.
The fighting has intensified after the Taliban announced the start of their annual spring offensive last week, threatening more violence in 2016.
The U.N. said although direct attacks on schools and health facilities dropped slightly from previous years, there were 257 conflict-related incidents reported in 2015,whereas in 2014 there were 130 such incidents.
"It is simply unacceptable for teachers, doctors and nurses to be subjected to violence or threats, and for schools and medical facilities to be misused or attacked," Nicholas Haysom, the U.N. Secretary-General's Special Representative for Afghanistan, was quoted as saying by Reuters.
At least 63 cases of death and injuries among health workers were reported in 2015, a majority of them during a single, mistaken attack by a U.S. warplane on a Medecins Sans Frontieres hospital in the northern city of Kunduz in October. At least 25 health workers were killed or wounded in 2014.
The number of abductions of health workers and teachers increased in 2015.
At least 66 health workers were abducted in 2015, compared with 31 in 2014. The year 2015 also saw 49 cases of abductions of teachers being reported, compared to 14 in 2014.
Cases of death and injuries among teachers and other education workers were however down to 26 in 2015 from 37 in 2014.
There were also reports of threats and intimidation against medical and education ,workers which increased dramatically, the U.N. report said.
It further said the violence caused the closure of more than 369 schools in 2015, affecting over 139,000 students and 600 teachers.
At least 11 clinics and 68 schools were shut in the violence-hit areas of the eastern Nangarhar province, which borders Pakistan, where militants linked to the Islamic State group forced the closure these institutions.
The U.N. said insurgent groups were responsible for the majority of incidents, but pro-government forces were also reported to have harassed medical workers and used schools as fighting positions.
"All parties must take measures to protect education and health services in Afghanistan," Haysom said.