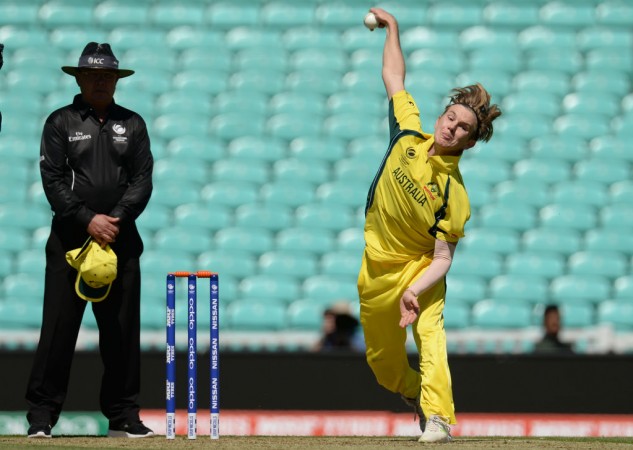 Australian leg-spinner Adam Zampa lauded the Indian cricket fans as "great" and said one person had "spoilt" it by throwing a rock at their team bus in Guwahati last night (October 10).
After the second Twenty20 International on Tuesday night, Australian players were shaken up by a rock thrown at the team bus as they made their way back to the hotel.
The David Warner-led side had defeated India by eight wickets to level the three-match series 1-1. The decider is in Hyderabad on Friday (October 13).
Also read: Rock thrown at Australian team bus
Opener Aaron Finch tweeted a picture of the bus window broken by a rock thrown by a miscreant in Guwahati. He had admitted that it was "pretty scary".
No player was injured in the shameful incident, which was condemned by Indian players Rohit Sharma and Ravichandran Ashwin.
Speaking to Cricket Australia's (CA) website today (October 11), Zampa, who was seated in the bus, said he heard a "loud bang" despite wearing headphones.
"I had my headphones on quite loud and was looking towards the other side of the bus. I just heard this loud bang. It was a pretty scary five seconds or so," he said.
"Our security guard mentioned quite quickly that it might have been a rock. It was a pretty scary incident. You never want those things to happen. It was disappointing.
"I think everyone was alright. I think after what happened in Bangladesh with the rock as well, no one was too rattled. It was dealt with quite well, I think," he added.
Zampa said overall the Indian fans were good to the Australian team and one person was trying to "spoil" it.
"The Indian fans are so great to us, which is one of the reasons why it's so hard to travel here. They're so loud, they love cricket and they're so passionate about it.
"Guwahati doesn't get much cricket as it is so for one person to do that and to spoil it for the rest of the Indian fans, it's pretty disappointing," Zampa explained.