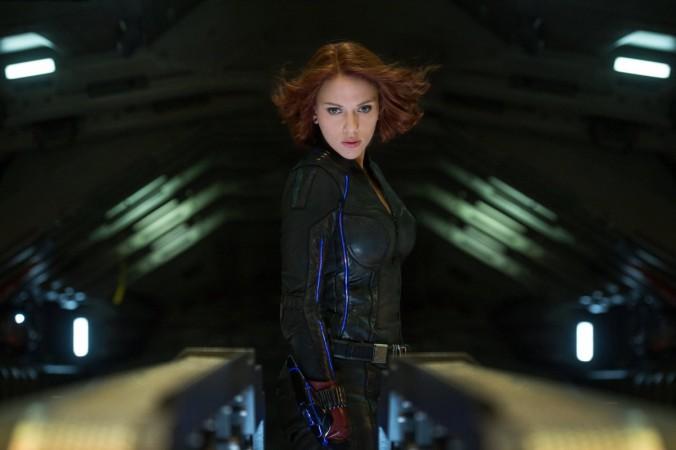 The box office collection of Captain America: Civil War and Hail Caesar has resulted in Scarlett Johansson becoming the top-grossing actor of 2016.
The recognition was given to the actress by Forbes after both of Johansson's movies earned a collective 1.2bn (£978m) globally.
Has Benedict Cumberbatch's Doctor Strange killed Sherlock? TV show may end after Season 4 due to success of Marvel film
The actress who plays the Black Widow in the Avengers franchise, was followed by Marvel Avenger co-stars Chris Evans and Robert Downey Jr tied in the second position, with the actors each earning $1.15bn (£938m).
Last year, Passenger's Chris Pratt topped the list and Jennifer Lawrence grabbed the top spot in 2014.
Johansson was also named the highest-grossing actress ever, in June, after Box Office Mojo reported that her movies have grossed $3.3 billion in US domestic box office revenue.
After adding the global ticker sales using data from Box Office Mojo, Forbes announced the top-grosser of the year.
However, animated movies are not considered on the list as the actors are only lending their voices and not acting in the movie.
The talented actress was accompanied by two more actresses in the top-grossing actors list: Australian actress Margot Robbie made her way into the list after the box office success of Suicide Squad. Though the movie was not given a thumbs-up by critics, the audience enjoyed the film and Harley Quinn's character. The film grossed $746m ($609m) worldwide.
The third female actress to be featured in the list is Amy Adams.
Adams appeared in the Arrival and Batman v Superman: Dawn of Justice, resulting in her earning a position in the list.
Others to feature in the list include: Margot Robbie (4th), Amy Adams (5th), Ben Affleck (6th), Henry Cavill (7th), Ryan Reynolds (8th), Felicity Jones (9th) -- who made her debut on the list -- and Will Smith (10th).