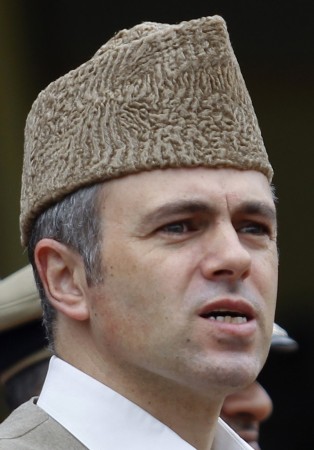 Srinagar woke up to a scare on Monday when a Border Security Force (BSF) jawan stationed outside Chief Minister Omar Abdullah's house opened unprovoked fire.
However, Abdullah's special security guards overpowered the jawan, who, the police have said, could be "mentally stressed." The jawan had reportedly fired 12 shots at his post at the rear of the chief minister's residence.
"A BSF (Border Security Force) sentry posted at the chief minister's residence fired a few shots from his automatic rifle accidentally. The BSF trooper was immediately disarmed after being identified," a senior police official told IANS.
No one was injured in the firing, but it raised concerns about the chief minister's security, and locals feared that it was a militant attack.
"It was not a single shot. We heard firing and thought it was a militant attack," a resident of Gupkar road, where the incident occurred, told Hindustan Times.
Abdullah tweeted to state he was safe and that he had "confidence" in his security team.
"Not withstanding today's incident with the BSF jawan stationed at my residence in Srinagar today I have full confidence in my security team," said Abdullah, who was not at his residence at the time.
Abdullah was reportedly campaigning in Nubra near Ladakh at the time of the firing as the state is headed for assembly polls on 25 November.