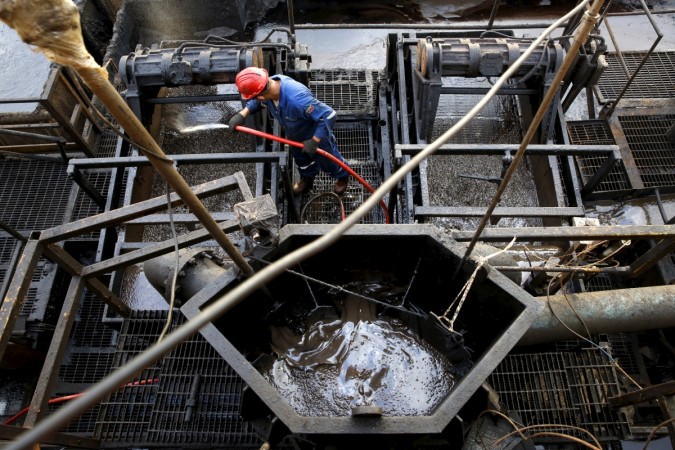 Crude oil prices rebound to the levels last seen in early December last year, underpinned by a slew of positive factors, however, analysts caution against the current rally as the underlying fundamental still remain weak.
Brent crude oil prices traded above $68 per barrel on Wednesday, supported by improved investor sentiment in the oil market.
Crude oil prices have witnessed an increase of 50% from its January low of $46 per barrel.
"We nonetheless regard the scale of the price increase and the current price level as excessive given that the oil market remains considerably oversupplied," said Commerzbank Corporates & Markets in a note.
Oil prices are being supported by a few positive developments such as significant depreciation of the US dollar, increase in oil prices supplied by Saudi Arabia and finally a drop in US oil inventory levels.
Saudi Arabia, the world's second largest oil producer, has increased the selling prices of oil to the US and Europe, which indicated a robust demand for its oil in those regions.
Further, a data from the American Petroleum Institute on Tuesday showed a surprise drop in the US crude oil stocks by 1.5 million barrel, Reuters said.
"This was the first inventory reduction since the beginning of January and is likely to be interpreted by some market participants as a sign that the market is beginning to tighten," said Commerzbank.
Recent sharp upturn in oil prices is mainly led by rising speculations over the decline in the US oil production.
A report from Baker Hughes last week showed that US oil rig count fell for a 21st straight week, reaching its lowest level since September 2010.
However, many analysts say that higher prices will attract the US oil drillers to resume production.
Besides, oil prices are likely to come under pressure going into the meeting of the Organisation of the Petroleum Exporting Countries (OPEC) on 5 June in Vienna.
"OPEC delegates have already hinted that no change to production policy is likely at the cartel's meeting in early June, meaning that OPEC will continue to produce more than is needed," Commerzbank added.
At its previous meeting in November last year, the OPEC turned down the pleas to cut oil production of 30 million barrels per day, which accelerated the decline in oil prices.
Also, the six World powers have set a deadline to reach a final agreement on Tehran's nuclear programme by 30 June. A final deal would lift the international sanctions imposed on Iran allowing the country to export oil.