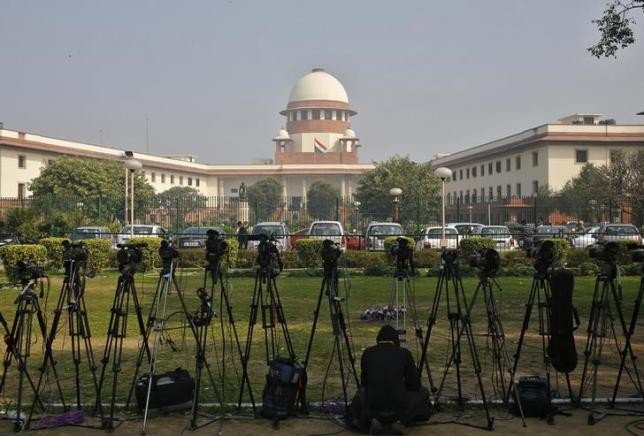 The Supreme Court (SC) of India Friday issued a notice to the Centre, seeking reply on setting up of HIV/AIDS centres in all districts as well as prisons of the country, the Press Trust of India reported.
The SC bench headed by Justice JS Khehar issued notice to the Union Ministry of Health and Family Welfare after a PIL was filed by advocate Parmanand Katara.
The PIL sought direction from the SC to stop the harassment and untouchability of the HIV patients by the public at large.
"...direct the respondents to establish exclusive HIV/AIDS treatment Centre/Hospitals like All India Institute of Medical Science (AIIMS), New Delhi, in every state, Union Territory and at district level to conduct tests, treatment of the patients by admitting them in hospitals to avoid harassment and untouchability by public at large," the PIL said.
The petition also sought SC directions on setting up special HIV/AIDS screening and treatment centres or hospitals in various jails across the country to treat the inmates, undertrials and convicts.
India reportedly has the third highest number of HIV-infected people in the world. There are 21.7 lakh HIV-infected people in the country.
The petioner, in his PIL, told the SC bench that the people in rural areas of India have no acess to HIV screening centres as a result of which helpless patients all over the country are dying from the disease. He said it is a fundamental duty of the central and state governments to provide immediate medical treatment to the HIV/AIDS patients, according to the Times of India.