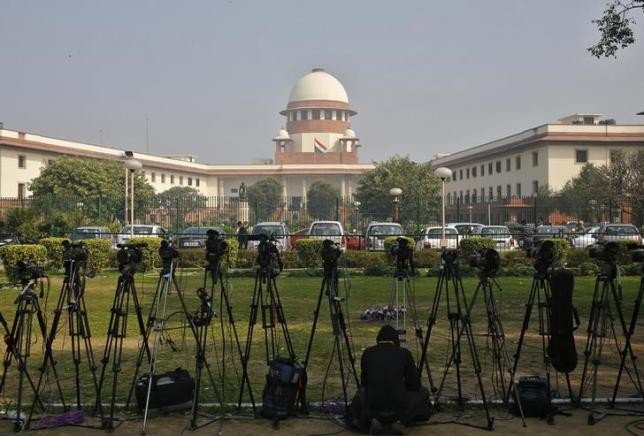 The Supreme Court on Tuesday reprimanded those constructing illegal religious structures on public places and roads, calling the act an "insult to the God." It reproached states and Union Territories for failing to submit reports on action taken to remove such encroachment, said the Indian Express.
A petition moved in 2006 had led the apex court to direct states and UTs to remove unauthorised constructions, including places of worship, from roads and public places. However, the orders have apparently been overlooked consistently over a decade.
"God never intended to obstruct the path. But you are obstructing the path. It is an insult to the God," a bench of Justices V Gopala Gowda and Arun Mishra was quoted as saying by IE.
Seemingly miffed with several of its directives ordering a demolition of these structures being put in cold storage by states and UTs, the bench asked if any respect existed for the country's top court. The bench said such scant respect would force the court to call for the chief secretaries of the states and UTs to be personally answerable for the inaction.
"We don't appreciate this type of attitude", the PTI quoted one of the judges as saying. It said the court was stopped from giving orders to have the secretaries summoned when the counsels appearing for many states requested a little time more for filing an affidavit.
Posting the matter for second week of May for further hearing, the bench held that any further non-compliance of the directions passed by it would mean the secretaries would have to appear personally to give an explanation.