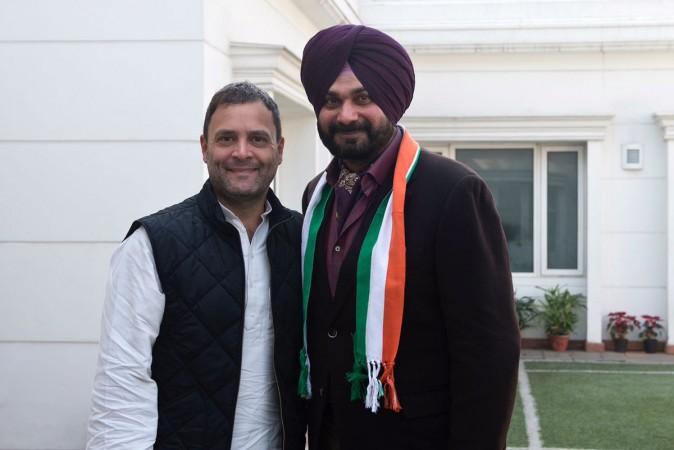 A 30-year-old road rage incident has come back to haunt ex-cricketer and Punjab minister Navjot Singh Sidhu after the Supreme Court agreed to review its May 15 verdict which let Sidhu off with a fine of Rs 1,000.
A Patiala resident had allegedly died at the hands of Sidhu and his friend following a traffic incident.
A bench comprising Justices AM Khaneilkar and Sanjay Kishan Kaul issued a notice to Sidhu on a petition filed by the victim Gurnam Singh's family.
The May 15 verdict came as a relief for Sidhu as it allowed him to continue as a minister in the Punjab government.
In the verdict, the Supreme Court bench said Sidhu was wrongly convicted and set aside a Punjab and Haryana High Court order which convicted Sidhu of culpable homicide not amounting to murder and awarded him a 3-year jail term.
However, he was held guilty for voluntarily causing hurt under section 323 of the Indian Penal Code.
If found guilty under Section 323, a person can be fined up to Rs 1,000 or imprisoned for up to 1 year or both. Sidhu was let off with just the fine.
The court justified its lenient view saying the case was 30 years old and there was no past enmity between the two parties and also the circumstances in which the incident and lack of use of any weapons showed there was no prior intention on part of Sidhu and his friend to cause hurt to the victim.
Timeline of the case
Dec 27, 1988: Sidhu and his friend Rupinder Singh Sandhu allegedly beat up Gurnam Singh over a minor traffic issue in Patiala (Punjab). Gurnam is declared dead after he is taken to a hospital. Sidhu and friend booked.
1999: Patiala district and sessions court acquits Sidhu and his friend of murder charges, citing lack of evidence.
2002: Punjab government files appeal against acquittal.
December 1, 2006: Punjab and Haryana High Court finds Sidhu and Sandhu guilty of culpable homicide (not amounting to murder) and awards a 3-year jail term.
January 11, 2007: Sidhu surrenders in court.
January 12, 2007: Arun Jaitley appears as Sidhu's lawyer in Supreme Court, which stays the conviction. Sidhu and friend released on bail.
April 12, 2018: During the hearing of the appeal, Punjab government seeks Sidhu's conviction in Supreme Court.
May 15, 2018: Sidhu acquitted of charges of culpable homicide, but fined Rs 1,000. Sandhu acquitted.
September 12, 2018: Supreme Court agrees to hear review the petition.