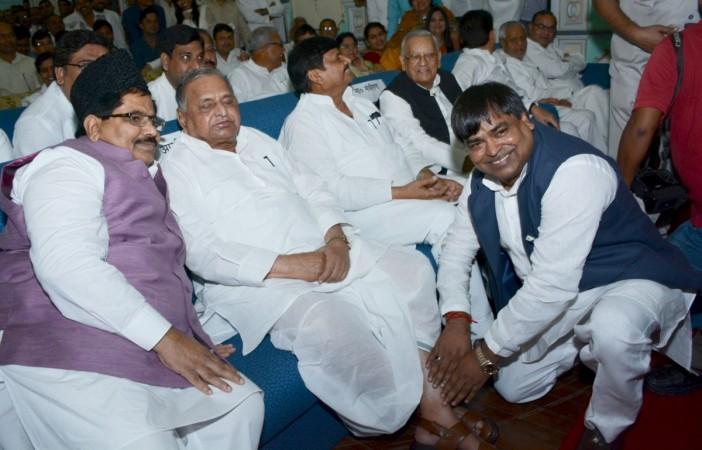 The Supreme Court gave no respite to Samajwadi Party leader and Uttar Pradesh minister Gayatri Prajapati who filed a plea in the apex court seeking cancellation of the FIR against him in a gang rape and sexual harassment case on Monday. The court told his lawyers to approach concerned court.
Also read: Who is Gayatri Prajapati: 10 things to know about the SP politician for whom all airports in India are on alert
Uttar Pradesh Governor Ram Naik had asked Chief Minister Akhilesh Yadav on Sunday why Prajapati was still part of the government. But the police have not been able to find him after multiple raids at his various homes. Prajapati has been missing for sometime now.
"His continuation as minister raises serious questions on the constitutional and moral values of a democratic set-up," Naik wrote. The governor said that as Prajapati defied Yadav's directive to surrender, it reflected badly on the cabinet and action must be taken against the tainted leader.
The Supreme Court in its directive had told the Uttar Pradesh Police to file a status report on the case within eight weeks.
Prajapati is accused of raping a 35-year-old, who met him three years ago. He is also accused of taking obscene pictures of her and threatened to make them public. He and two of his associates allegedly raped her for two years on the pretext of giving her a position in the Samajwadi Party.
"It is a conspiracy against me. I don't even know who the lady is. Since the government has ordered a probe, I would accept it gladly," Prajapati had told ANI. He accused the Bharatiya Janata Party (BJP) of conspiring against him.
The rape survivor had moved the Supreme Court when the police refused to file a case.
Yadav had thrown Prajapati out of the government in September, but he was reinstated because of his closeness to Mulayam Singh Yadav.
The BJP said on Sunday that it's first task would be to arrest Prajapati after government formation.