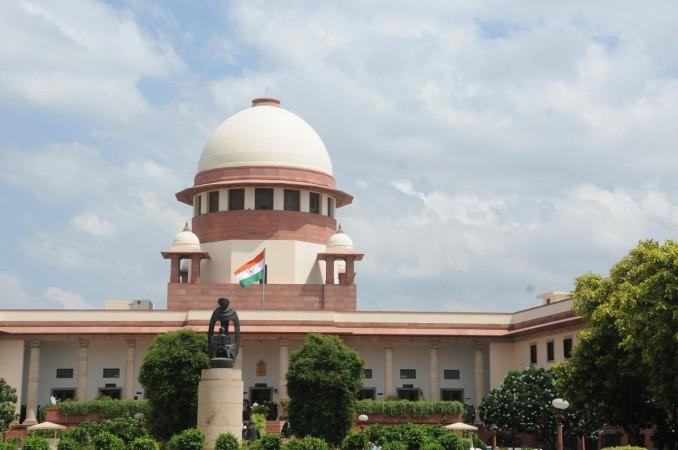 The Supreme Court on Thursday directed the Centre to include Urdu language in National Eligibility Entrance test (NEET) exam from academic year 2018-19 onwards. Now, the NEET UG exam will be held in 10 languages including Oriya and Kannada.
Read: NEET 2017: SC allows candidates above 25 years to take exam, extends date of filling of forms till April 5
SC issued the order following a petition filed by Students Islamic Organisation of India (SIO).
The apex court directed the Union Government, Central Board of Secondary Education (CBSE), Medical Council of India (MCI) and Dental Council of India (DCI) to respond to a plea.
Meanwhile, the solicitor general on March 31 told the Supreme Court that SIO, which sought to include Urdu language in NEET exams, had accused the Centre government of being communal.
"As the language is associated with Muslim, the government functionaries are prejudiced and biased and have deliberately excluded the Urdu language as medium for the NEET exams," said the affidavit filed by SIO through its national secretary Thouseef Ahamad.
Despite, SC asking the SIO to withdraw the comment on 'selective discrimination', the lawyer representing the organisation stayed put.
The Centre in March said although they are open to the idea of conducting NEET exam in Urdu, it can't be implemented this year since the application process for the current year had already ended.
The Centre has also said no state had approached them with the request for holding NEET in Urdu when a meeting was held on November 16, 2016 with state ministers.
Meanwhile, a section of Twitterati managed to see a communal colouring in the Supreme Court order, and equated urdu to a minority religion in the country. Check the tweets below:
NEET in Urdu and also Dr. write prescription in urdu &other language of India & as well as all medicine should have in all Indian languages.

— krishna kumar (@krishnakaswan) April 13, 2017
#Urdu
SC now trying to run the country without authorisation. Its next order could be the imposition of Sharia & a ban on Hinduism.#NEET

— Ashok Bhatia (@ashokbh26099468) April 13, 2017
क्या आने वाले दिन में #NEET में कुरान के प्रश्न पूछे जायेंगे ?
Urdu
Medical कॉलेज में जिहादी बनाने के तरीको को पढ़ाया जायेगा ?

— #Dя. सेंधमार ?? (@bhujang_pd) April 13, 2017
Supreme Court directs Centre to include Urdu as a language for 2018-19 session of NEET exam
This is not u'r business SC don't cross Lakshman

— Dharma (@kafirrajesh) April 13, 2017
Medical aspirants answering #NEET in Urdu will also need Urdu textbooks of Anatomy, Physiology, no? Are we producing doctors or hakeems?

— A Bharatiyeah Nari (@SharmiliChudail) April 13, 2017