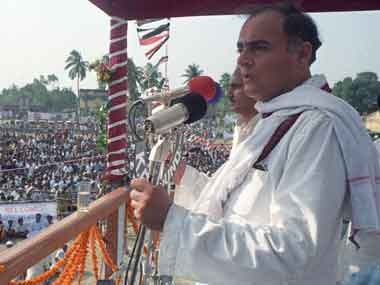 The Supreme Court on Tuesday commuted the death sentence of three men convicted of killing former Prime Minister Rajiv Gandhi to life imprisonment.
The court has pronounced that the three will stay in the jail till the end of their lives. The convicts, Santhan, Murugan and Perarivalan, had petitioned to commute their death sentence, arguing that there had been inordinate delay of nearly 11 years in deciding their mercy petitions.
A bench of Chief Justice P. Sathasivam, Justice Ranjan Gogoi and Justice Shiva Kirti Singh, pronounced the verdict, rejecting the Centre's objection that the assassins do not deserve the commutation of death penalty.
"I thank the SC for sparing life of my child," one of the assassin's mother said on the verdict.
Rajiv Gandhi was killed in 1991. His assassins were convicted by a TADA court in January 1998 and were awarded death sentence, which was confirmed by the apex court 11 May 1999. Convicts were given death penalty in 2000 and their mercy petition was rejected in 2011.