The Supreme Court on Friday, allowed Sahara group to raise $1.05 bn in its bid to secure bail for its chief Subrata Roy and two directors of the group, if the transaction wins approval from the central bank.
The bail terms were set at Rs 10,000 crore, with Rs 5,000 crore in cash and Rs 5,000 crore in bank guarantees.
A three-judge Bench consisting of T.S. Thakur, Anil R. Dave and A.K. Sikri allowed Sahara to raise a junior loan of $650 mn and $400 mn in investments from Mirage Capital, with the funds transferrable to a Sahara subsidiary company, Aamby Valley Ltd – Aamby Valley Mauritius Ltd.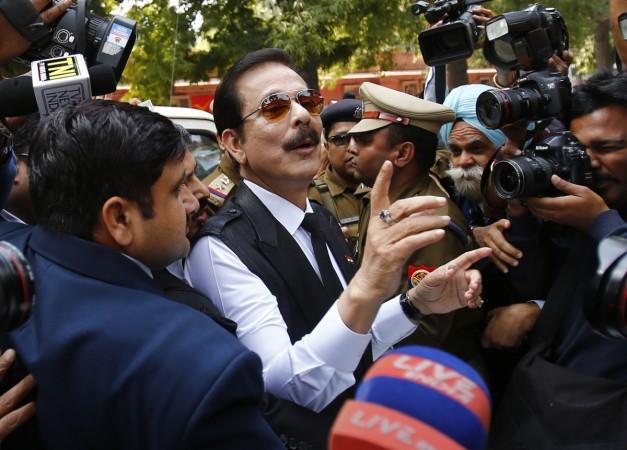 The Bench asked the Sahara group to approach the Reserve Bank of India to seek clarification on the validity of the planned move to raise overseas funds. Sahara informed the Bench that the funds raised would cover the Rs 5,000 crore cash requirement and also a bank guarantee for the same amount.
Earlier, the group was unable to sell or mortgage its international hotel properties, for multiple reasons.
Subrata Roy and his fellow directors were sent to Tihar jail in March 2014. Sahara group has been alleged to have collected almost Rs 20,000 crore from 3 crore investors in contravention of SEBI rules, reports Live Mint.