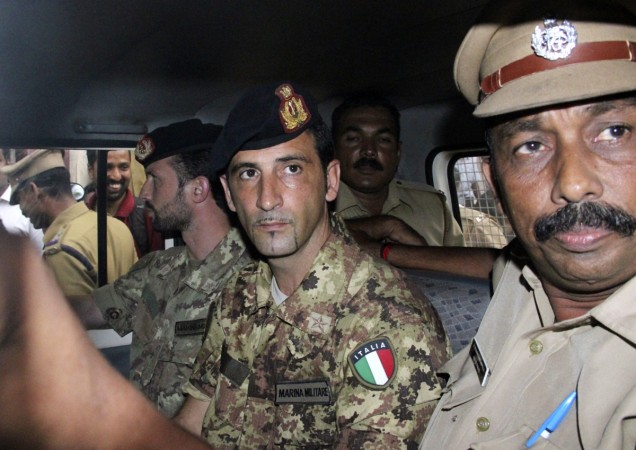 The Supreme Court of India on Thursday reportedly allowed Italian marine Salvatore Girone to return to Italy after the central government supported his plea on "humanitarian grounds." The apex court's decision came after a United Nations' Permanent Court of Arbitration in The Hague asked India to send Girone back home until it decides the jurisdiction issue between India and Italy.
Girone and another marine, Massimiliano Latorre, were detained in 2012 for allegedly killing two Indian fishermen, mistaking them for pirates, off a Kerala coast. While Latorre was allowed to return to Italy on health grounds, Girone was released on bail and was staying in the Italian embassy complex in Delhi.
Girone's release comes with certain conditions. The marine would have to report to a designated police station every month and abide by the rules of the Supreme Court after leaving India, NDTV reported.
He will have to surrender his passport soon after arriving in Italy and return to India within a month if the tribunal court's order is in the favour of India, Reuters cited the court's order.
Italian foreign ministry was reportedly "satisfied" with the court's order and was quoted by Reuters as saying, "Salvatore Girone will be able to return home in just a few days' time."
The murder of the fishermen allegedly by the Italian marines led to tensions between the two countries as Rome wanted the trials to be held in Italy as the incident took place in international waters.
Both the countries approached the Permanent Court of Arbitration in The Hague last year as the tensions started to escalate. India is confident that the U.N. tribunal will rule in its favour.