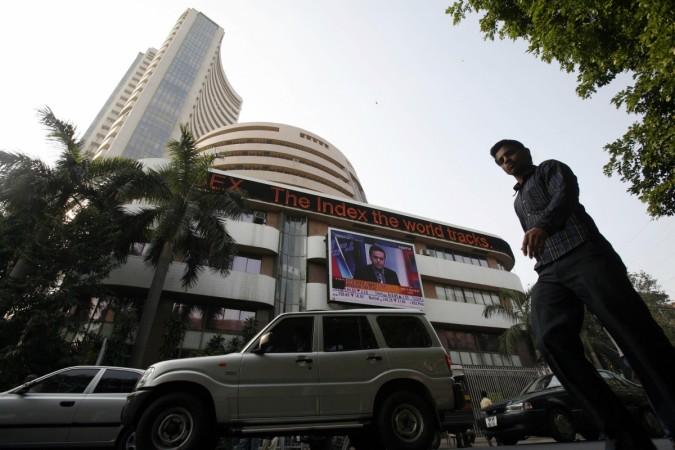 The Sensex ended with a loss of 200 points, or 0.75 percent, at 26,525, while the NSE Nifty closed 66 points lower at 8,141. The market sentiment was negative on Thursday due to policy actions by the US Federal Reserve and the Bank of Japan. The consequences of Britain leaving the European Union (Brexit) kept sentiments further downbeat.
Top Sensex losers were ICICI Bank, Maruti Suzuki and Bharti Airtel while stocks that gained included Asian Paints and GAIL(India).
The US Fed left interest rates unchanged, the Bank of Japan retained its monetary policy.
Investors are keeping their fingers crossed in the run-up to the referendum on Brexit the results of which will start coming in on June 23. They are sitting at record cash levels while their inclination to take risks is at four-year low.
NDTVProfit quoted from a Bank of America Merrill Lynch's Fund Manager Survey that ahead of Brexit vote, the cash levels of investors are "at the highest since November 2001, while risk appetite and global equity allocation are at four-year lows."
Foreign institutional investors (FIIs) were net sellers on Thursday at Rs. 156.75 crore, according to provisional data released by the National Stock Exchange.
Story published at 6.04 p.m.with new details.
The Sensex is now trading at 26, 417, down 310 points at around 1.02 p.m.. Fears over Britian exiting the European Union (Brexit), ambiguity over future interest rate hikes by the US Federal Reserve after it left interest rates unchanged on Wednesday, a gloomy world economy projection and persisting weakness in India's exports are dragging Indian stock markets.
Top Sensex losers include ICIC Bank, Maruti Suzuki and Bharti Airtel.
"The Fed's decision to keep rates unchanged and ambiguity over future rate hikes might weigh on markets. Crude prices continued to fall as concerns over Britain's exit from EU outweigh positive news on global supply situation. Prices are likely to remain under pressure over the coming week ahead of the Brexit vote," said Zen Money in its note on Thursday.
Update: 11.19 a.m. IST — The Sensex has plunged further and is trading 370 points, or 1.36 percent, lower at 26,363. The biggest Sensex loser is ICICI Bank (down 3.2 percent), followed by Maruti Suzuki (2.68 percent) and Bharti Airtel (down 2.54 percent).
Original story
State Bank of Travancore (SBT), State Bank of Bikaner & Jaipur (SBBJ) and State Bank of Mysore rose almost 20 percent on Thursday to hit a new 52-week high for the second straight day in response to the government approving their merger with State Bank of India (SBI). The Sensex was trading at 26,464, down 262 points at around 10.13 a.m.
The SBT stock touched a high of Rs. 573 as against the previous day's closing of Rs. 473 (up 19.83 percent) and was trading at Rs. 567 at around 10.10 a.m. on the BSE.
SBBJ shares also gained 19 percent to reach Rs. 715 apiece, but later shed gains to trade at Rs. 708.95. SBM was the biggest gainer, hitting a new 52-week high of Rs. 657, a gain of 19.99 percent over the previous day's closing of Rs. 547.90.
The Sensex was trading with losses on weak global cues, primarily due to the U.S. Federal Reserve leaving interest rates unchanged on Wednesday and hinting at two hikes this year.
The Sensex had snapped a four-day losing streak on Wednesday, rallying 330 points after the government cleared the new civil aviation policy & merger of associate banks with SBI.