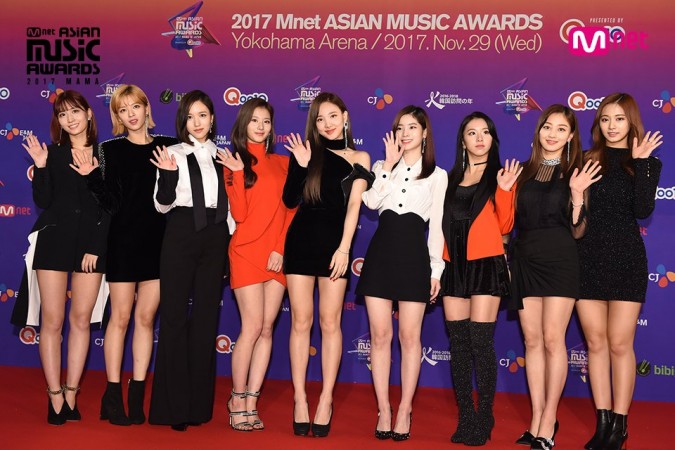 SBS Gayo Daejun 2017, the annual end-of-the-year music program, will feature special collaborations by popular K-Pop groups, such as Red Velvet and TWICE.
Red Velvet members Seulgi and Irene will be sharing the stage with TWICE singers Dahyun and Nayeon at the star-studded event. The K-Pop idols will be paying tribute to the first generation girl group Fin.K.L through their performance.
The K-Pop idols will be transforming into Fin.K.L members Lee Jin, Lee Hyori, Sung Yuri and Ock Joo Hyun onstage during the music program.
Also read MBC Gayo Daejejun 2017: BTS, EXO and Wanna One among celebrity performers
Meanwhile, Wanna One members Park Woo Jin, Hwang Min Hyun, Ong Sung Woo, Ha Sung Woon and Kang Daniel are planning to pay tribute to the K-Pop group H.O.T by performing their hit track We Are the Future.
"Wanna One's Ha Sung Woon, Hwang Min Hyun, Kang Daniel, Ong Sung Woo, and Park Woo Jin will be transforming into a 2017 version of H.O.T. The song [they will be performing] has not been finalized yet, but it will be arranged and feature choreography to follow present-day trends," Soompi quoted a representative of SBS.
The 48-year-old entertainer Uhm Jung Hwa is also planning to collaborate with the young Korean singer Sunmi for a special performance during the annual event. She is likely to perform her new title track during the music show.
SBS Gayo Daejun 2017 will be held at the Gocheok Sky Dome on December 25. The event will kick off at 5.50 pm KST and the celebrity lineup for this year, includes EXO, BTS, Black Pink, GFriend, BTOB, Bolbbalgan4 and WINNER. Check out the complete celebrity lineup here.