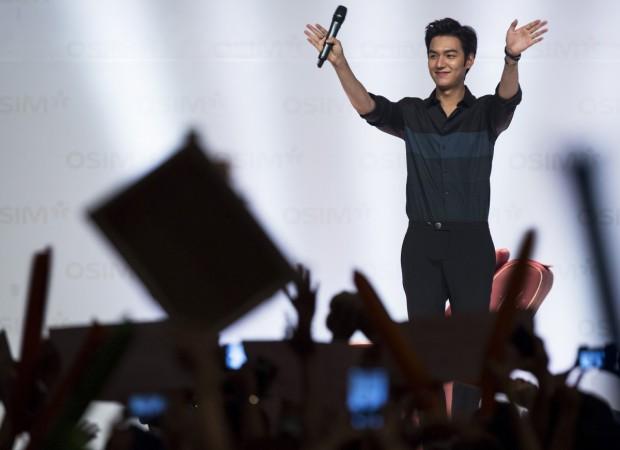 The 2016 SBS Drama Awards, also called SBS Awards Festival or SAF Drama Awards, is all set to start, with many celebrities walking the red carpet. The award show, which is held annually on December 31, will honour the best of Korean dramas aired on Seoul Broadcasting System (SBS) network.
Also read: SBS Drama Awards: Check the best couple nomination list
The award ceremony will begin at 7 pm KST at SBS Prism Tower at Seoul in South Korea. The main event will begin at 9 pm KST. The award ceremony will be broadcast live on SBS.com. Fans can also watch the show live online on vlive.tv/video/19403. They can also follow the hashtag #sbsdramaawards to get live updates on Twitter.
Several celebrities from the South Korean entertainment industry are expected to attend the award show on Saturday night. Singer Seo Ju-hyun, known as Seohyun, Lee Joon Gi, Lee Ji Eun, Lee Min Ho, Jo Jung Suk, Gong Hyo Jin and Song Jae Rim are among those expected to attend the event on New Year's eve.
This year, several big shows, including, Romantic Doctor Kim, Doctors, Don't Dare to Dream (Jealousy Incarnate), The Legend of the Blue Sea, and Dear Fair Lady Gong Shim, and actors of these shows have been nominated, but it remains to be seen who will take home the big trophy.
Min Ho, who returned to television with The Legend of the Blue Sea, has also been nominated in the best couple category. The best couple nomination list includes Lee Min Ho-Jun Ji from The Legend of the Blue Sea; Jo Jung Suk-Gong Hyo Jin from Jealousy Incarnate; Lee Jun Ki-IU from Moon Lovers: Scarlet Heart Ryeo; Lee Mi Sook-Park Ji Young from Jealousy Incarnate; Kim Rae Won-Park Shin Hye from Doctor; Nam Goong Min-Minah from Beautiful Gongshim; Song Jae Rim-Kim So Eun from Our Gapsoon; Jang Geun Suk-Yeo Jin Goo from Jackpot and Yoo Yeon Seok-Seo Hyun Jin from Romantic Doctor.