Facebook has finally raised the resolution of photos that can be shared on Facebook Messenger. Currently, Facebook Messenger has a resolution of 2K -- 2048x2048. But soon, a new update will allow the users to send photos of 4K resolution -- 4096x4096. Most of the smartphones have a 12MP camera with dimensions between 4000 and 4048 pixels.
See the difference in quality in these photos.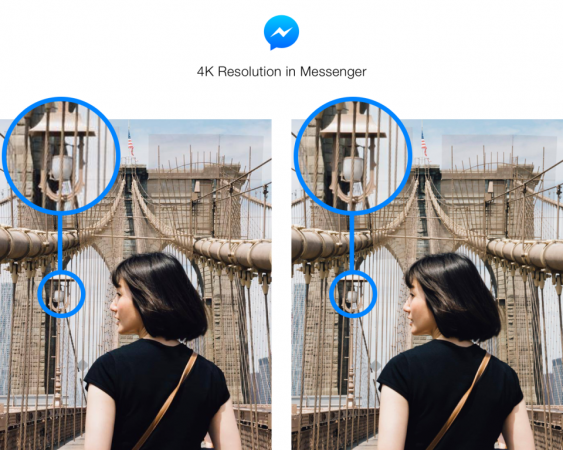 Now, if you send photos from Pixel 2, Galaxy S8 or Note 8, or the iPhone X, the photos will be shared in the original resolution. Facebook also mentioned that the high-resolution photos will not take more time to deliver.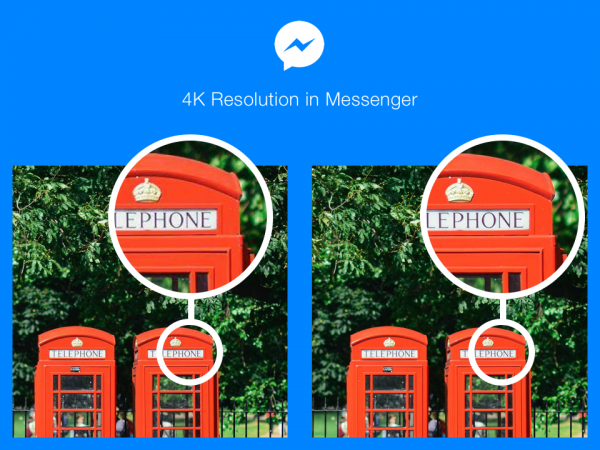 According to Facebook Newsroom, "To send and share photos at 4K resolution, first update your Messenger app to make sure you have the latest version. Then open a conversation and tap the camera roll icon. Select the photo, tap send, and the person you're messaging with will receive the high-resolution photo."
The higher 4K resolution update has been rolled out to iPhone and Android users in the US, Canada, France, Australia, the UK, Singapore, Hong Kong, Japan, and South Korea. Facebook will continue adding the 4K update to more countries in the coming weeks.