Avantura Choppers, India's first premium chopper motorcycle brand launched its two new models--Rudra and Pravega in the country. The 2,000cc motorcycles, the first offerings of the company are priced at Rs 23.90 lakh and Rs 21.40 lakh (ex-showroom Mumbai).
To be available on made-to-order in India, the new choppers can also be customised. The choppers come powered by 2,000cc, air-cooled, fuel-injected engine. The Avantura, the brand name comes from Sanskrit Avanindra and Tura. The chopper name Rudra means 'the ultimate roar' and Pravega stands for 'a tryst with the wind'. The word Pravega from Sanskrit comes from 'Pravah' and 'Vega'.
"The Rudra and Pravega are our first two models offering the Indian rider, an unparallelled biking experience. We set out to manufacture a product from the ground-up, which maintains the highest standards of production quality while ensuring a mind-blowing ride. It is my firm belief that the evolving riding community will find that we have done justice to our ambition," said Gaurav A Aggarwal, Founder and CEO of Avantura Choppers.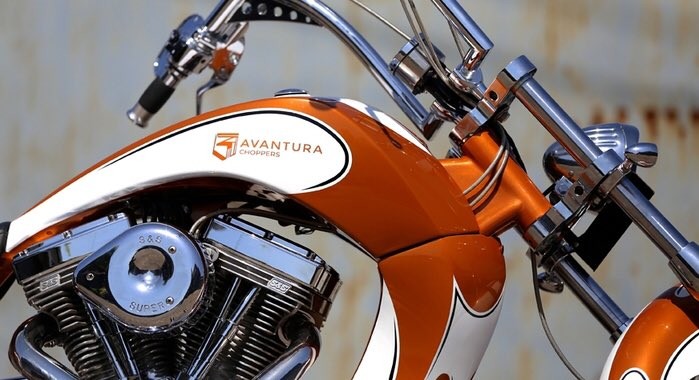 Avantura Choppers has roped in Kevin Alsop, founder of Big Bear Choppers, USA as the Chief Design Engineer of the brand. Created for Indian riders to suit Indian riding conditions, the Rudra and Pravega chopper motorcycles will be shown at the upcoming India Bike Week 2017, which is scheduled for November 24-25, 2017 in Goa. The chopper motorcycles will also be available for pre-order at the event.
"Our motorcycles are symbols of power and panache, packaged in a unique design and personalized to suit the comfort of its rider. We can't wait to hit the road and draw insights from the experience of our consumers," said Vijay Singh, Co-founder and CRO of Avantura Choppers.