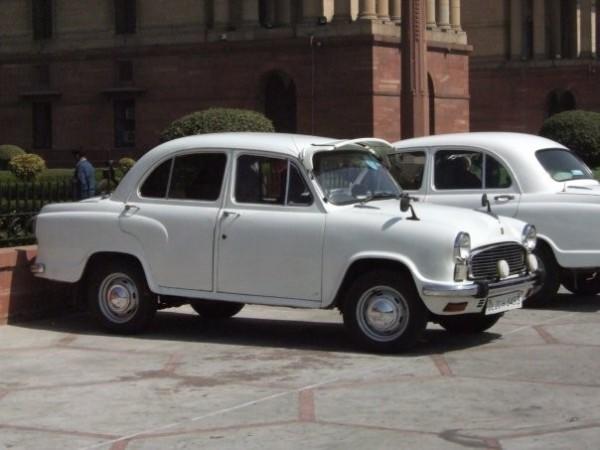 Bidding adieu to India's oldest car Ambassador, Hindustan has halted the production of the iconic car on 25 May 2014, citing the meager sales, growing liabilities and the uncertain future.
Hindustan Ambassador, Amby of many has reached the end of the road after seven long decade journey on the roads of Hindustan (India). The company which kept the car alive for all these years even after it lost the competition to the most modern sophisticated vehicles has finally called it quits and announced that it has suspended the production of the Amby at its Uttarpara plant, outside of Kolkata, until further notice.
"Worsening conditions at its Uttarpara plant which include very low productivity, growing indiscipline, critical shortage of funds, lack of demand for its core product the Ambassador and large accumulation of liabilities," Hindustan Motors cited in a statement, reported Reuters.
It looks like the journey of "the king of Indian roads" that had been a status symbol of many and choice of Indian bureaucracy is ending on a sad note when the company says it hopes to resume the sales, but unclear when and how.
The Hindustan Ambassador, a model based on the Morris Oxford, started its journey in 1958 and became India's state-of-the-art vehicle in a short period of time. However, the entry of Maruti Suzuki with the introduction of Maruti 800 took away the lime light from the bulbous, classy Ambassador. Many thought the days of Amby numbered there. However, the car managed to ferry in the domestic market for few more years. But the fact that India's good old car did not see any make over for the past 60 years to keep up with the growing competition has killed the market of the Amby completely.
Despite all this, the car, Amby proudly kept its head high with all its old world charm and was crowned as the world's best taxi at global automotive programme Top Gear last year.
As the journey of the Ambassador ends here, for many, especially the older people it would be impossible to recall the voyage of grand old Amby on Indian roads without tears rolling down. Nevertheless, Hindustan Ambassador had lived its life to the fullest and the fond memories of Amby would never sink into oblivion and fade away. Amby will be sorely missed.