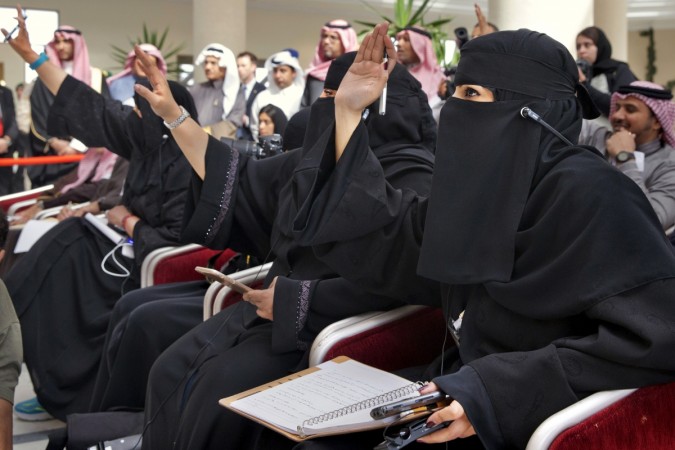 Two women municipal councillors who won in the historic elections held in Saudi Arabia last month have reportedly received death threats for insisting on being seated along with male members at council meetings.
Earlier this month, Luma Sulaiman and Rasha Hefdhi -- the two female members in the Jeddah municipal council -- had rejected demands by some male members of the council to be seated separately behind a glass wall during meetings. READ: Two Saudi women who won historic election asked to sit away from men at council meeting
The two Saudi women have now received death threats through messages on their phones, according to Arab News. The threat is being touted as the work of extremists, council members were quoted as saying.
The municipal election held last month was the first time wherein women voted and contested in elections in Saudi Arabia, which was seen as a historic step forward for the conservative kingdom, given that it still bars its women from driving cars.
However, only 21 of the 979 women who contested were elected to the local governing bodies, along with nearly 2,100 men.
Several women had also reportedly dropped out after deciding to contest due to pressure from families and religious leaders.
Despite being elected, Luma and Rasha faced their first challenge when they attended the first council meeting on 6 January, as at least ten men had demanded that the women be separated by a glass partition.
After protesting, the women were finally allowed to sit with the rest of the council.