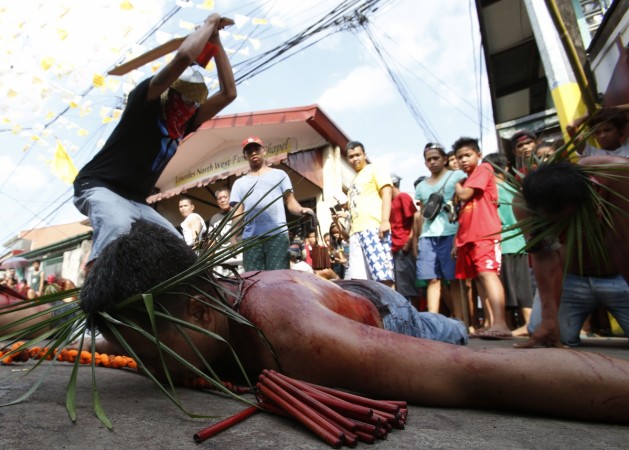 A Saudi Prince, belonging to the ruling Al Saud family was lashed in a prison in Jeddah on Monday as a court-ordered punishment. The news that was reported on Wednesday in a Saudi newspaper, titled, Okaz Daily, comes in less than a month after another prince was executed for murder.
The prince who was not identified in the report has also been ordered to a serve a prison sentence. But the report also did not disclose the offence for which the prince was being punished. The paper did, however, add that the flogging was carried out by a policeman who first ensured that the prince was healthy after performing medical checks.
No official in the Justice Ministry of the oil-rich Gulf kingdom has publicly addressed the issue.
On October 19, Saudi Prince Turki bin Saud al-Kabir was executed in Riyadh after he pleaded guilty to shooting Adel al-Mohaimeed after a brawl. The first Saudi execution of its kind since the 1970s was hailed by Saudi social media users who interpreted the rare execution of a prince as a sign of equality under Islamic law.
Saudi Arabia follows the strict Wahhabi Sunni Muslim school and gives the clergy control over its justice system. Human right activists have often questioned Saudi law and freedoms guaranteed to citizens under their rule of law. Crimes such as murder, drug trafficking, armed robbery and rape are all punishable by death.
Rights groups have also raised concerns about flogging sentences including those handed to the Saudi rights activist Raif Badawi who was convicted of insulting Islam after he was arrested in 2012.
Badawi, currently serving a 10-year jail sentence, has received 50 lashes of a 1,000-lash sentence. In February, a Saudi court commuted a death sentence against Palestinian poet Ashraf Fayadh, convicted of apostasy. Fayadh has to serve eight years in jail, but will receive a punishment of 800 lashes in sessions of 50.