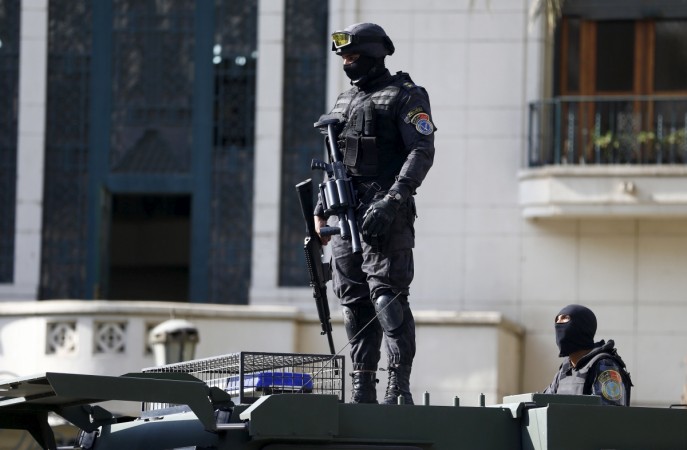 Saudi Arabia on Wednesday sentenced 14 people to death and another nine people were sent to jail for carrying out attacks on the police in the Shia-dominated area of Qatif in the Eastern Province of the country.
According to a Reuters report, about 24 people were accused of possessing weapons and shooting the police. The defendants were held for almost three years. Several protests during 2011-14 claimed the lives of around 20 Shi'ites and several police officers. One person was acquitted.
According to Press TV, Shia Muslims in Qatif and other areas have also been targeted by the Islamic State (ISIS) group (also known as Daesh), which has claimed dozens of lives since 2014.
Though the government denies it, some Shia Muslims apparently complain that they suffer systematic discrimination in Saudi Arabia, where the majority of population follows a strict form of Sunni Islam and considers the minority sect as unorthodox.
Saudi Arabia reportedly executed four Shia Muslims, including a prominent cleric Sheikh Nimr al-Nimr, along with 46 others in January defying international calls for their release.
According to the Reuters report, international human rights groups have criticised the country's judicial system. The agency quoted the rights advocacy groups as saying that Saudi holds unfair trials and convictions for terrorism sometimes extend to peaceful protesters and are secured by torture.
Saudi Arabia has apparently denied such claims saying its justice system is independent and does not practice torture. Neither does the country's judiciary differentiate between Sunnis and Shi'ites, who have been accused of politically motivated attacks on citizens or security forces.