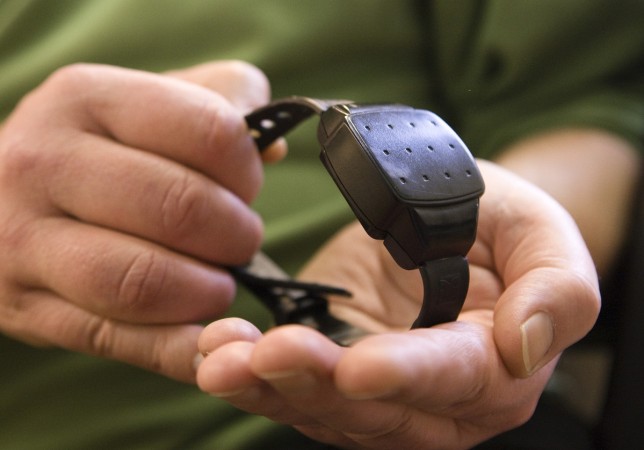 Saudi Arabia has begun radio-tracking citizens it suspects of harbouring intentions of joining jihadist groups abroad, and has already attached several people with electronic bracelets.
Eisa Al-Ghaith, a member of the Shoura Council's security committee and a judge, told local media earlier this week that the government has already begun implementing the tracking devices, mainly on citizens who had been arrested but cannot be held, and those who have 'intentions of joining jihadist groups'.
People who will be attached with the GPS bracelets will be identified after government investigation, and by their confessions and information from families, Al-Gaith said, according to Arab News, which cited a local daily.
The bracelet, which can be attached to the person's ankle or wrist, will set off an alarm if it is taken off or if the person moves out of a 'designated' zone.
Saudi Arabia is facing the issue of increasing ISIS sympathizers within the country, even as it attempts to ward off any attacks by the Islamic State from its border with Iraq by constructing a 600-mile wall, dubbed the 'Great Wall'.
A study released this month showed that more than 800 users of pro-ISIS Twitter accounts were based in Saudi Arabia.
Last December, Saudi Arabia arrested 135 people it alleged had connections with ISIS and other terror groups, accusing them of returning to 'destabilize the country'.
The nation, which houses the holy cities of Mecca and Medina, is said to be the prime target of the Islamic State.