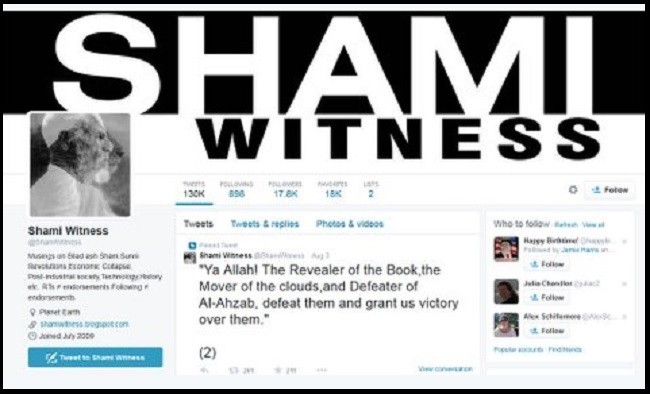 That the Islamic State's influence is felt well beyond its territory in the Middle East is now well known, but a new study has shown how effectively the terror group has been able to ride on social media, especially Twitter, to win such massive support.
Co-authored by Brookings experts JM Berger and data scientist Jonathan Morgan, the study, titled 'The ISIS Twitter Census' is aimed at 'defining and describing the population of ISIS supporters on Twitter'.
How Many Pro-ISIS Accounts Exist and Where they are Based
The study estimates that between September and December 2014, there at least 46,000 Twitter accounts by ISIS supporters, with a maximum estimate reaching up to 90,000 accounts.
Most ISIS Twitter supporters were found to be based within Iraq and Syria and in neighbouring regions where the group is looking to expand its caliphate, including Saudi Arabia, where more than 866 users are claimed to be located.
Hundreds of ISIS supporters also brazenly sent out tweets with the location details embedded.
ISIS' Social Media Success Lies in 'Hyper' Tweeting

The average number of followers for ISIS Twitter accounts is almost at 1,000 users each, and the average number of tweets by each account is more than seven a day, thus indicating the group's ability to reach out to lakhs of people through the micro-blogging platform.
The average number of tweets of pro-ISIS accounts through their lifetime, is more than 2,219, though many were started only a few months ago, indicating the rate and volume of radical ISIS messages that are flooding Twitter.
The group's social media success lies in 'hyper' Twitter accounts by ISIS supporters, with the study identifying up to 2,000 such accounts.
"By any measure, ISIS-supporting Twitter users are far more active than ordinary users", the researchers said in the study.
These Twitter users identified themselves as ISIS supporters by using words such as 'Dawla' ('State' in Arabic) and Shami (Syria in Arabic) in their handles and by using images of the ISIS flag or jihadist fighters in their display pictures. One in five ISIS supporters tweets in English, the study found, while three in five spread ISIS messages in Arabic.
The Shami Witness account, run by a Bengaluru-based IT professional, was one of the most followed pro-ISIS accounts on Twitter, with more than 17,000 followers.
The study stated that the Islamic State's official social media experts disseminated information through smaller accounts, uploading pictures and videos from within the caliphate which were then shared by other accounts.
The researchers found nearly 80 such 'official accounts' till December, with most accounts having an average of 6,400 followers each and tweeting at least 11 times a day on an average.
Is Suspension of Accounts the Answer?
Even though hundreds of pro-ISIS Twitter accounts have been suspended in recent months, the study finds that it does not have a significant impact on the group in terms of it social media outreach.
In fact, the study found that the highest number of accounts were registered in September 2014, the time when Twitter began suspending pro-ISIS accounts that shared images of beheadings done by the terror group.
The research found that such mass suspension could lead to increased radicalisation attempts by 'isolated' ISIS supporters on Twitter and could affect 'organic social pressures' working towards deradicalisation.
"Social media companies and the US government must work together to devise appropriate responses to extremism on social media, the study said.
'Intelligence Value'
The research also pointed at the 'intelligence value' of ISIS Twitter accounts, especially as it provided GPS details of users, and aided in evaluating veracity of information coming out from the Islamic State.
"If every single ISIS supporter disappeared from twitter tomorrow, it would represent a staggering loss if intelligence," the researchers said.
"It is possible to fine tune the current suspensions efforts to further limit Twitter's utility to ISIS, without completely eliminating the group's presence."