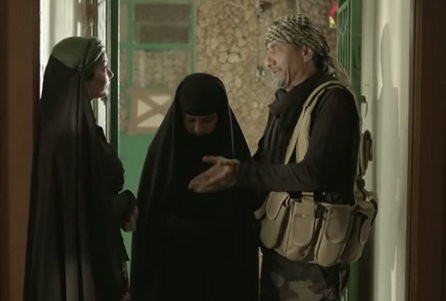 The Islamic State (Isis) militants have threatened to behead a comedian from Saudi Arabia, who on a TV show mocked the jihadi extremist group recently on their practice of enslaving young girls.
Saudi comedian Nasser al-Qasabi, 53, who runs a rather widely watched TV show 'Selfie', broadcast on the pan-Arab satellite channel MBC, has received several death threats for poking fun at the Isis jihadis, Al Arabiya reported.
The Isis supporters have particularly been displeased with Qasabi as he often makes the hardline Muslim group and its idealism look ridiculous.
One particular episode that showed him at a slave market for young girls has touched a raw nerve among the Isis supporters. In the scene at the slave market in Syria, Qasabi tells the group of Isis fighters: "Come on, guys! This is forbidden by Islam, these are just children!"
At this, an Isis leader retorts: "God forgives!"
An Isis fighter is then seen picking a slave, who turns out to be a hairy man. "No problem!" the first fighter interjects. "If he's an infidel, he deserves this!"
Since then Qasabi has received hundreds of threats on social media from the Isis supporters, who claim that soon they will have him killed.
An Isis supporter, Jalabeeb al-Jizrawi, wrote in his Twitter post: "I swear to god you will regret what you did, you apostate."
"The holy warriors will not rest until they cut your head from your body, in just a few days hopefully," he wrote in a post that was retweeted over 3,000 times. His account, however, now has been suspended.
But Qasabi was unfazed by the threat and told Al Arabiya TV that he is only doing his duty by telling the truth. "God is my protector. I'm an artist, and the artist's essential role is to reveal society's challenges even if he pays a price," he reportedly said.
At the same time, there were many who came out in support of the Saudi comedian. "For [so long] Al Jazeera and Al Arabiya have aired Isis filth and no one reacted against it," Shams, a popular Kuwaiti singer, tweeted to her almost half a million followers.
"But in 20 minutes, 'Selfie' gave the Islamic nation a wake up call," she said.
Fahd Deghaither, a columnist with UK-based Arabic daily al-Hayat, posted on Twitter: "Two episodes have shaken Daesh [Isis] feelings. What would have happened if we had a whole production city with complete cinematic events? Who will stand against that?"
Saudi Arabia has a strong Isis "fan following" and hundreds of its nationals in that last few years have joined the ranks of the terror group.
A Saudi national, Fahad Suleiman Abdulmohsen Al Gabbaa, carried out a suicide bombing inside the Imam Al-Sadiq moque in Kuwait on 26 June.
Twenty-seven people were killed and 227 others were injured in the bombing. Investigations found that Fahad had arrived in Kuwait on the morning of 26 June with the sole purpose of carrying out the suicide attack.
Related