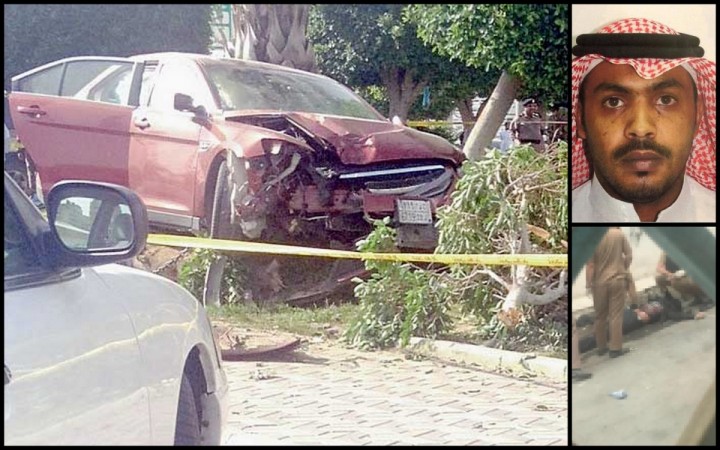 A 32-year-old Saudi man wanted in connection with the twin mosque bombings in the country and the killing of a police officer was gunned down on a busy street near Mecca on Saturday.
The counter-terrorism unit had on Friday tried to apprehend the suspected terrorist, Yousif Abdulatif Shabab al-Ghamdi, during a raid on a house in Taif, located 90 Km from Mecca.
Al Ghamdi, who was hiding along with three other men, was asked to surrender. However, he started firing at the security forces that led to the killing of sergeant Awad Siraj al-Maliki.
While Al Ghamdi manged to flee the scene, the security forces were able to arrest the other three Isis militants. The Saudi Gazette reported that Al Ghamdi was killed near his house in Al-Sharqiyah district in Taif on Saturday.
Al Jazeera reported that the wanted man fired on the security forces with an automatic weapon and a pistol before he was gunned down.
Widely shared images on social media show a mangled car said to be used by the Isis militant before the gun battle. Social media users also shared the images of his body lying on the side of the road.
Al Ghamdi was among the 16 men wanted by the Saudi police in connection with the suicide bombings at Shia mosques in KSA. The Saudi government had announced a cash reward of 5 million rial ($1.3 million) for information leading to the culprits' arrest.