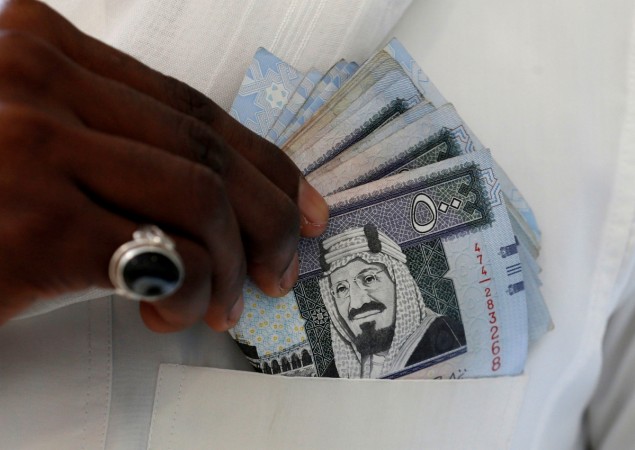 With heydays of oil price coming to a halt, Saudi Arabia is slowly taking steps to reduce its heavy dependence on oil revenue by infusing huge capital into its sovereign wealth fund.
As part of the diversification measure, the West Asian nation would infuse $27 billion (100 billion-riyal) to the Public Investment Fund from its official reserves, Bloomberg reported quoting a statement from SPA official news agency.
Post this infusion, total assets of the fund will rise by around 17 percent. "The injection will help the fund diversify investments and revenues," it said.
After touching a record high of $141 per barrel in 2008, oil prices have since witnessed a downward spiral. It ended last year below $40 per barrel on the back of slowing demand from emerging economies like China coupled with supply glut of the commodity.
Prices have recovered a bit this year with oil ruling at $52 per barrel as key producing nations reached an agreement to put a cap on production.
Meanwhile, this price crash has led to difficulties in most West Asian nations which are heavily dependent on oil revenues for sustaining their economies.
While budget deficit of Saudi Arabia reached a level of 15 percent of gross domestic product (GDP) last year, it had to draw down heavily from its forex reserves to bridge this widening deficit.
According to Saudi Arabian Monetary Agency, forex reserves of the West Asian nation had fallen by $200 billion to touch $356 billion by October.
As 80 percent of Saudi Arabia's total income comes from oil, the country has also faced difficulty in meeting its burgeoning social security spending needs.
"The government is aggressively pursuing its investment diversification plan," Bloomberg quoted John Sfakianakis, Director of Economic Research at Gulf Research Center as saying.
Interestingly, sovereign wealth fund of Saudi Arabia has been aggressively clinching deals in recent time. It invested $3.5 billion in taxi aggregator app Uber Technologies in recent past and plans to put around $45 billion into a $100 billion global technology fund formed by Japan's SoftBank Group. Analysts said the kingdom wants the PIF, as it's popularly known, to become the world's largest sovereign wealth fund.
"During the coming period, the PIF will focus on both domestic and international deals, including "expected high yield opportunities in the local market that support private sector investments and promote economic growth and local contents," an official statement said, elaborating the future game plan for the fund.
Saudi Arabian Public Investment Fund was created in 1971 and has assets of around 600 billion riyals as of now. The country also plans to transfer ownership of state-owned oil giant Saudi Arabian Oil Co. to the sovereign wealth fund.